Global Epoxy Resin Market Continues Upward Trend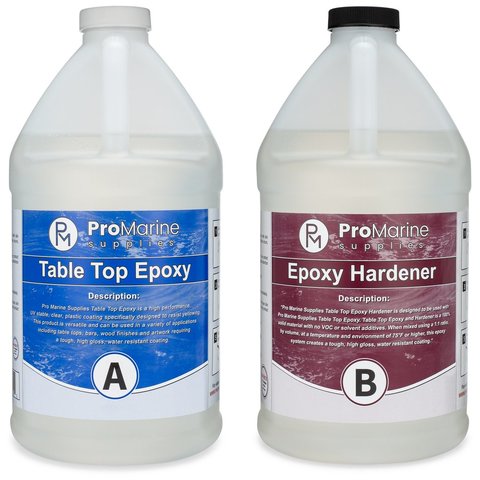 June 7, 2019 (Sarasota, FL) – As the worldwide market of epoxy resin polymers, molds and supplies continues to expand,
ProMarine Supplies
, enjoys continued growth in artisan, tabletop and marine arenas. Factors contributing to this success include the launching of new 521 marine-grade epoxy resin, enthusiastic support by customers and brand ambassadors and ongoing interactive marketing campaigns & promotions.
Several industrial and technological market drivers and emerging trends internationally continue to expand the growth of the polymer's position around the globe including:
Green energy initiatives contributing to the production of wind turbines – the blades of which in particular are made of resin combined with fiberglass and other fiber-based composites for strength, flexibility and corrosion resistance
High demand from the aviation and aerospace industries that use the polymer in the manufacturing of lightweight parts of superior strength and durability
Development of innovative environmental-resistant paints and coatings for the high-tech and construction industries
ProMarine Supplies
Brand Ambassadors
provide feedback to the company, as well as promote innovative ways to leverage epoxy resin in their businesses, hobbies and projects. Rochelle Anderson, for instance, established her firm, Happi Crafts, and its line of craft products for quality family time, based upon ProMarine Supplies polymer, exclaiming that she's "a ProMarine Supplies customer for life!" and "none of this would be possible without your resin!" Happi Crafts innovative line of creative family craft projects has been featured on Good Morning America, The Today Show and NBC News.
"The opening of our state-of-the-art facility provides us the means to optimally control our order processing and fulfillment," explains Jennifer Bonwill, ProMarine Supplies Marketing Manager. "As we expand our offerings and market share and segments, this will ensure that we are best able to continue to meet, and hopefully exceed the high standards of customer satisfaction and service for which we've become known."
ProMarine Supplies is an official retailer of Epoxy Resin products nationwide – focused on serving the needs of epoxy resin artisans, builders, engineers, and do-it-yourselfers – through superior products, service and support.
###
About ProMarine Supplies:
ProMarine Repair was established in 2009 as a boating repair company. While working on a wide variety of marine construction projects, it became apparent that there was a need for high-quality, high-performance epoxy resin products. ProMarine Supplies was founded in 2013 to address the market needs of Artisan, Construction and Marine epoxies. Visit
www.promarinesupplies.com
.
MEDIA CONTACT: Jennifer Bonwill, Marketing Manager, T: 833-769-9776