The Biggest LED Light Launch of the year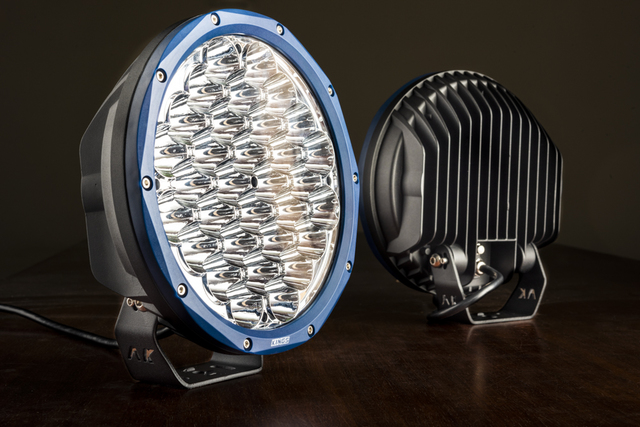 Thanks to the tireless efforts, the Adventure Kings team has just released one of Australia's biggest LED Light Releases – The brand-new range of lights offers everything from powerful and blinding LED spotlights and the latest LED lighting technology boasting updated circuitry to convenient and easy installation LED work lights that offer fully waterproof LED lighting.
The most impressive light in the lineup is the brand new Osram powered 9" Domin8r X LED Driving lights, these beasts definitely live up to the name and boast an impressive 1206m range with a measurement of 1 Lux of light, that has to be one of the brightest 9" LED Lights in the country. Not only do these LED's have an impressive light output, the cast aluminium housing is capable of holding out water with an IP68 rating making these unstoppable in the elements.
The new range of lights also includes a brand-new offering from the Adventure Kings stable, the 4 inch LED Light bar pair. This diminutive (in size) LED light is definitely not diminutive in output, these work lights are a combined spread with both spot and flood and are the perfect addition to a vehicle's reverse lights.
Finally, in the lineup is the Adventure Kings LED Lightbar favourite, the Slim Line range. with updated LED's and internal circuitry, the Slim Range features a mixture of powerful OSRAM diodes and custom designed flood output LED's for an incredible mixture of spread and range.
To find out more about the excellent value range of LED's from Adventure Kings visit
www.4WDSupacentre.com.au
or call 1800 88 39 64 to speak with an expert from the team!