International Lawyers Network Elects New Board Members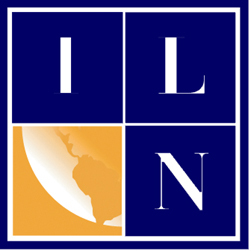 New York (June 7, 2019) – The International Lawyers Network, a global network of more than 5,000 lawyers, announced today that they welcomed four new Directors to their Board. Elections were held during the Network's Annual Conference in Milan last month.
Richard Walsh, Lewis Rice LLC, St. Louis, Missouri and Tom Carsten Troberg, Økland & Co DA, Oslo were re-elected to their seats, and the following members were newly-elected to the position of Director: Melissa Kanô, KLA - Koury Lopes Advogados, São Paulo, Brazil, Carl Grassi, McDonald Hopkins LLC, Cleveland, Ohio, Marie Macdonald, Miller Samuel Hill Brown LLP, Glasgow, Scotland, and Juan Pablo Schwencke, Aninat Schwencke & Cia, Santiago, Chile.
Of the new Board, Executive Director Alan Griffiths said, "We're so pleased to welcome new Directors with so much passion and enthusiasm for the ILN, and we look forward to working with them to achieve the ILN's goals." Lindsay Griffiths, the ILN's Director of Global Relationship Management, added, "We're thrilled to work with this diverse slate of Directors to add value for all of our members."
Directors Marta Brosa - BROSA Abogados y Economistas, Barcelona, Spain and Michael Samuel - Miller Samuel Hill Brown LLP, Glasgow, Scotland, stepped down from their positions as Directors at this year's Annual Conference. The ILN Administration and its members offered their sincere gratitude to the former Directors for their years of service.
About the ILN
The International Lawyers Network facilitates personal relationships among lawyers in mid-sized law firms all over the world, allowing them to confidently operate in a global marketplace while retaining their independence and local expertise. As one of the largest networks of experienced attorneys in the world, the ILN provides a platform for clients to access quality legal professionals worldwide with the cost-effectiveness and personalized service only independent, regional law firms can provide. With 91 high-quality, full-service and specialized law firms and over 5,000 lawyers in 67 countries on six continents, the excellence, demonstrated experience, worldwide presence, and relationships of the International Lawyers Network combine to make this Network one of the leading associations of independent law firms in the world. The ILN: Where lawyers become friends.
Email International Lawyers Network