The Barnes Firm Warns Parents About The '100 Deadliest Days' for Teen Traffic Accidents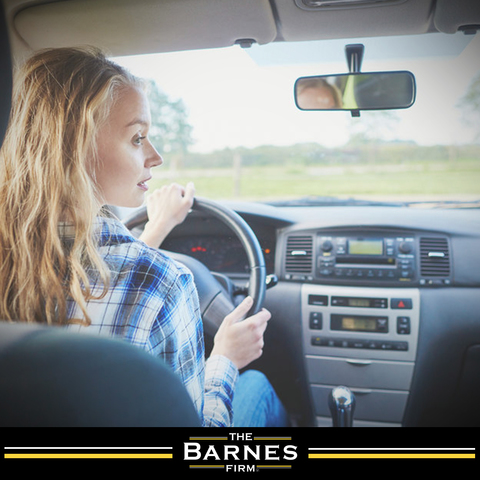 June 13, 2019 - The Memorial Day holiday marked the beginning of what the AAA Foundation for Traffic Safety describes as the "100 Deadliest Days" for teen traffic accidents. The days between Memorial Day and Labor Day each year are typically the deadliest for teenagers in terms of
vehicle crashes in California
and across the United States.
The number of deadly accidents involving teenagers increases every year during the weeks falling between Memorial Day and Labor Day mostly because students are away from school on summer break. Teens have more free time, more nights out, and more miles on the road.
Over the past five years, about 3,500 individuals have tragically perished in accidents involving teenage drivers during the period between Memorial Day and Labor Day, also referred to the 100 Deadliest Days of the year. According to statistics between 2013 and 2017, the significant factors that contribute to fatal teenage accidents during the 100 Deadliest Days are as follows:
Speeding (twenty-eight percent)
Driving while impaired (seventeen percent)
Driving while distracted (nine percent)
"Crash data shows that teens are a vulnerable driver group with a higher probability of being involved in crashes," stated the Executive Director of the AAA Foundation for Traffic Safety, Dr. David Yang in an interview. Dr. Yang also said that teens need continuing education about reckless behaviors to prevent severe injuries and fatalities.
According to recent research administered by the AAA Foundation, about 2/3 of individuals that are killed or injured in a traffic accident involving a teenage driver are those other than the teenager behind the wheel. Accidents for teenage drivers go up significantly during the summer, given that teenagers are not at school and are prone to driving more.
During each of the last five years, fatalities from teenage driving accidents have been 17 percent higher every day of the 100 Deadliest Days than on other days. Approximately 700 people have been killed in traffic accidents involving drivers between the ages of 15 and 18 during the 100 Deadliest Days in the last five years. Most of the victims of these accidents (two-thirds) are passengers or other motorists.
The Barnes Firm reminds parents how important it is to educate their teenagers about driver safety and discourage recklessness on the road to protect kids and other motorists.
For further information, contact the Law Offices of The Barnes Firm at 1-800-800-0000
Background on The Barnes Firm:
The Barnes Firm's experienced personal injury attorneys focus exclusively on accident cases. The firm helps families across California and has offices located in Los Angeles, San Diego, and the San Francisco Bay Area.
For more information about The Barnes Firm visit our website at
www.TheBarnesFirm.com