C-Suite Analytics' CEO Talks Stay Interviews with Entrepreneur Podcast Network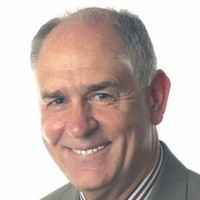 Longwood, Florida, June 17, 2019 - Dick Finnegan, CEO of C-Suite Analytics and world-renowned expert on Stay Interviews, recently shared his insights with Enterprise Podcast Network. In the much-anticipated interview, Finnegan discusses engagement surveys, exit surveys, and the true impact that Stay Interviews can have when the correct questions are asked and the interview is conducted following Finnegan's tried and true formula.
Finnegan is a top-selling author and in-demand speaker who travels the world sharing his expertise on the topics of leadership, trust, retention, engagement and Stay Interviews. His book, The Power of Stay Interviews, has remained the top-selling book for the Society for Human Resource Management (SHRM) in their publishing history.
Enterprise Podcast Network (EPN) is an internationally recognized source for interviews, tailored to SMBs, large corporations and Fortune 500 companies. Finnegan is in great company, as EPN has been featuring extraordinary executives and owners on Enterprise Radio (EPN's signature show) over the past nine years. This platform gives experts an opportunity to share their knowledge and gives listeners an additional resource where they can learn new, action-based strategies to help grow their businesses.
"Interviewing with EPN and Enterprise Radio was a great experience. I'm elated that I was able to share my in-depth experience with Stay Interviews with EPN's listeners," said Finnegan. "I hope that any managers, CEOs, and other C-Level executives who listen to this interview are able to use Stay Interviews to help improve engagement and retention in a fresh, new way."
To listen to the full interview,
click here
.
To learn more about Dick Finnegan, C-Suite Analytics, and Stay Interviews, visit
C-SuiteAnalytics.com
.
About C-Suite Analytics and Dick Finnegan:
C-Suite Analytics provides business-driven and process-based employee engagement and retention solutions including Stay Interview Training from the Finnegan Institute, the Rethinking Retention® Executive Summit, Keynote Speaking, and more. C-Suite Analytics' CEO, Dick Finnegan is THE Inventor of and Expert on Stay Interviews. A top-selling author and in-demand speaker, Dick travels the world speaking on Trust, Leadership and Retention.
About EPN and Enterprise Radio:
Enterprise Podcast Network (EPN) has been producing and showcasing podcast interviews of top executive's for over 9 years. EPN's signature show is called Enterprise Radio, on which interviewees share their business insights, discuss new products and services, and offer inside advice and tricks of the trade to listeners around the world.