The Barnes Firm Obtains a $2.81 Million Settlement for a Driver Burned in Accident With LA Bus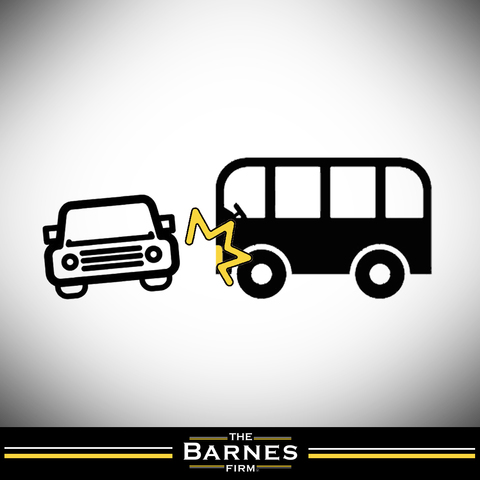 LOS ANGELES -
The Los Angeles bus accident lawyers with The Barnes Firm have obtained a
$2.8 million settlement
for a client who was injured in
a collision with a public bus
in Los Angeles.
The Barnes Firm's attorneys John Sheehan and Christian Oliver said the accident happened during the Monday evening rush hour on Martin Luther King Boulevard in Los Angeles.
LA car accident lawyer
John Sheehan says his client was entering the intersection at Western Avenue when a public bus made a left-hand turn without yielding the right of way, resulting in a T-bone collision.
"This accident affected many lives," attorney Christian Oliver said. "We hope that this substantial settlement can help provide closure to our client and his family."
Attorney John Sheehan says his client's car collided with the back half of the bus, where a natural gas fuel tank was located. The tank ignited and started a fire that engulfed the client's car.
"We gathered a lot of evidence from this accident, and were able to achieve a
$2.81 million recovery
during mediation," Los Angeles personal injury lawyer John Sheehan said. "Now our client can focus on his recovery and rebuilding his life after this bus accident in Los Angeles."
For further information, contact the Law Offices of The Barnes Firm at 1-800-800-0000
Background on The Barnes Firm:
The Barnes Firm's experienced personal injury attorneys focus exclusively on accident cases. The firm helps families across California and has offices located in Los Angeles, San Diego, and the San Francisco Bay Area.
For more information about The Barnes Firm, visit our website at:
www.TheBarnesFirm.com
.
The Barnes Firm
633 West 5th St., Suite #1750
Los Angeles, CA 90071
Office: 800-800-0000
Fax: 888-800-7050
—-