Distracted Driving Still a Major Problem in Canada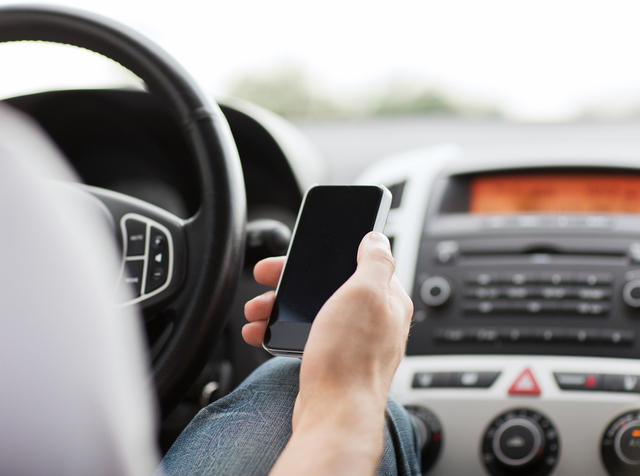 Toronto, ON, June 20, 2019 - A recent
survey
reveals an overwhelming number of Canadian drivers are illegally using their phones while they're on the road. What's worse, they don't fully understand the effect a distracted driving offense may have on their insurance rates, says rate comparison company
Rates.ca
.
A quarter of Canadians surveyed in InsuranceHotline.com's distracted driving survey said they've checked messages on their phone while their car was in motion. Two in five said they've made a call while driving, and just over half have accessed their GPS while driving. Forty percent of drivers said they've checked their phone's messages while waiting at a stoplight, which is still considered distracted driving. Shockingly, three percent said they've watched a video while their car was in motion.
While some of those offenses may seem worse than others, experts view them all as serious dangers. Any use of a phone while on the road can distract a driver, leading to accidents. An estimated 310 Canadians died on the road in 2016 due to distracted driving, and an additional 32,000 were injured. That means distracted driving is even more dangerous than driving under the influence of alcohol and drugs.
"In actuality drivers who receive a ticket for distracted driving can expect an increase of 25 percent on their car insurance rates," said Jacob Black from Rates.ca. "That's a huge increase, especially considering how easy it is for drivers to avoid the offense and keep their eyes on the road."
Police take an equally dim view of this behavior. They will issue tickets for distracted driving that come with significant fines and that will raise a driver's
car insurance rates
. Nine in ten Canadians surveyed admitted knowing their rates would go up, but few understood just how much.
About Rates.ca
Established in 2015, Rates.ca publishes rates from 30+ insurance providers so Canadians can find the best prices for auto insurance, home insurance, mortgages and credit cards.
Headquartered in Toronto, Ontario, Rates.ca is located at 360 Adelaide Street West, Suite 100, Toronto, ON, M5V 1R7.