Future Genetic Counselor Scholarship Announced by YourDNA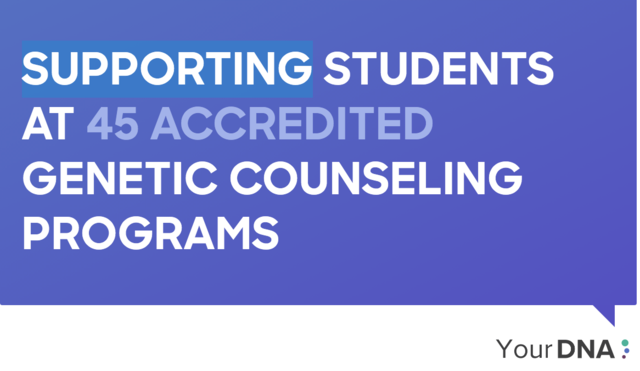 YourDNA
, an agnostic platform that provides information about genomics and genetic testing, today announced a new scholarship program. The
"Future Genetic Counselor Scholarship Program"
is a unique offering for students enrolling in their first year of a sanctioned Genetic Counselor degree program. The program's first $2,000 scholarship will be awarded for the coming Fall 2019 semester.
It is estimated that over 25 million Americans have taken a genetic test. While the number of people who have taken a genetic test has exploded in recent years, the demand for genetic counselors has grown significantly. Yet less than 5,000 licensed genetic counselors are currently working in the U.S.
"YourDNA is proud to encourage and support those students who are pursuing a career in this exciting and expanding field," commented Nate Broughton, a managing partner with YourDNA. "Our country needs more genetic counselors and that need is only going to grow."
The Future Genetic Counselor Scholarship Program is being offered to students at all of the
45+ approved genetic counseling programs
as outlined by the Accreditation Council for Genetic Counseling (ACGC). Students have an opportunity to apply until the August 21, 2019 deadline.
Applicants will be evaluated based on their response to an essay prompt. YourDNA developed the program in partnership with several licensed genetic counselors, who will also serve as the selection committee to evaluate and choose the winning student.
For more information or to apply, visit
yourdna.com/scholarships