Credentials Solutions Announces Move to New Headquarters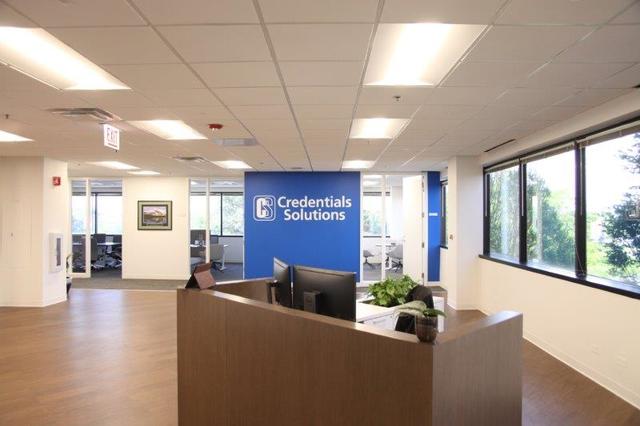 Credentials Solutions, a service and technology company focused on improving the transcript process for higher education institutions, announced that it is consolidating its two Chicago locations in to a single, state-of-the-art headquarters at 570 Lake Cook Road in Deerfield, IL.
"This new facility enables us to recognize ongoing enhancements through both collaboration as well as world-class technology and tools," said Randy Levy, Credentials' Chief Administrative Officer. "Furthermore, this new space will house expanded processing facilities across multiple shifts, guaranteeing the continued level of service our customers have always depended on."
In conjunction with this move, the Company has recently launched fully reimagined interfaces for all end users and will soon be finalizing a complete redesign of its entire infrastructure and platform. This redesign will help rapidly build and deliver new capabilities and services that will empower both Credentials and its clients.
"Credentials Solutions continues to provide the most flexible, reliable, and efficient transcript solutions in the market and remains the only provider with personalized live support for institutions, students, and alumni," said Dennis Abrahams, Credentials' Chief Executive Officer. "This move will enhance our internal processes and is another step forward in showing that there is so much more in store for all of our employees and end users."
About Credentials Solutions
Credentials Solutions specializes in identifying time and labor-intensive administrative processes at post-secondary institutions and replacing them with simplified, automated software solutions at a lower cost to the institutions. Credentials works with more than 800 institutions across its transcript automation product offerings and processes over 5 million transcripts a year. To learn more about Credentials Solutions, visit
www.credentialssolutions.net
.
Email Credentials Solutions