Spectrum announces strategic partnership with Jedox to deliver Enterprise-level Corporate Performance Management solutions to North American market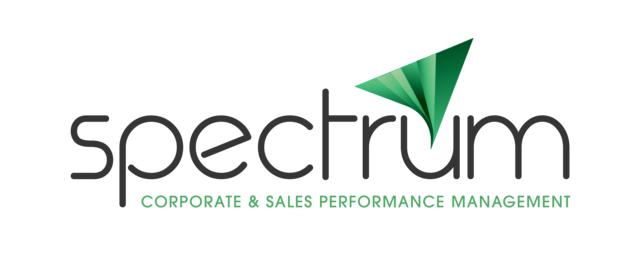 Sunnyvale, July 10, 2019 - Spectrum, a global leader in Corporate and Sales Performance Management Services, announced today that it has officially signed a strategic partnership agreement with world-renowned software developer, Jedox, to deliver Enterprise-level Corporate Performance Management solutions to the North American market. The Jedox solution streamlines budgeting, planning, and forecasting across organizations, while providing controlled, role-based access to a single source of information.
The new relationship with Jedox is set to add to Spectrum's already robust Corporate Performance Management (CPM) services, one that brings with it decades of experience in implementing innovative technology solutions for corporate performance management.
With Spectrum's proven CPM track record, the addition of Jedox will enable companies to experience integrated financial and operational planning and collaboration between Finance, Sales, Human Resources, Operations, Procurement, as well as other business functions.
"We are extremely excited to deliver this cutting-edge software to our customers," commented Maneesh Gupta, Spectrum's Managing Partner. "Jedox's Platform will help our customers in simplifying the planning process across all organizational functions, especially in the areas of Territory and Quota Planning, which has been a tough problem for our SPM customers for a long time. I look forward to the next steps as we begin our efforts to bring this solution set to market."
"We are very pleased to have had the opportunity to work with Spectrum on several successful projects early on," stated Dr. Liran Edelist, President, Jedox Inc. "The depth of their expertise in sales and financial performance management fits nicely into the unified planning approach of the Jedox solution. Spectrum will play an important role in our global partner network and we look forward to continuing to develop this relationship."
Beyond the CPM functionality, Spectrum will now be able to offer its customers the ability to work directly in a more flexible Microsoft Excel environment. In addition, the new software offering will also enable intuitive web and mobile applications for Excel-like planning, analytics, and reporting, as well as an in-memory database, data governance and security, workflows, and audit capabilities.
Further to the partnership, Spectrum continues to deliver world-class CPM services, improving the financial planning process, refining sales territory and quota management, and planning costs and headcount-its CPM specialists helping to solve an organization's most complex business challenges.
For more information regarding the partnership, or Spectrum's full suite of services, visit
www.SpectrumTek.com
.
Media Contact
EyeVero Group
+1 613-260-3037 ext. 507
global.communications@eyevero.com
Email Spectrum Technologies LLC.