AFuzion's DO-178C & DO-254 Services Win Asian World-Wide Competition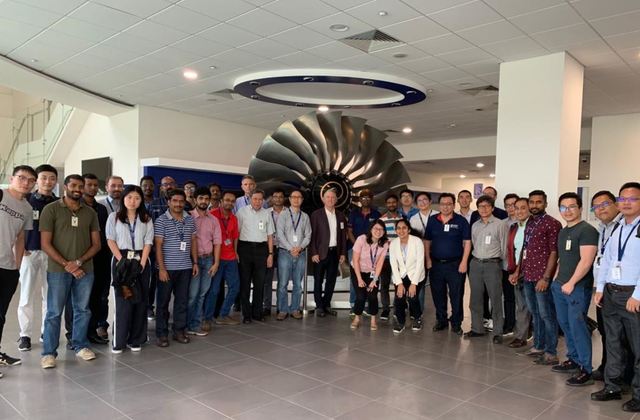 Competition Done: AFuzion wins world-wide competition for Avionics Development Services in Asia.
One of Asia's largest aviation development companies conducted a 2019 worldwide search for the best avionics development services company and chose … AFuzion. Photo above of a few of their engineers at the first AFuzion meeting. This marks AFuzion's 7th new Asian client in just the past six months. AFuzion's services include mentoring, consulting, DO-178C training and certification, DO-254 training and certification, and ARP4754A Systems/Safety deployment. Also, AFuzion's recently updated DO-178C Templates/Checklists and DO-254 Templates/Checklists are now in wide use worldwide, with over 7,000 engineers using them today … and growing. Additional information is here:
(Click Here for AFuzion DO-178C, DO-254, DO-278A, DO-200B, and ARP4754A Development Services / Certification Information.
In the past month, AFuzion has hired four new engineers: all senior aviation, avionics, and safety veterans with 20+ years applied expertise each. With all this growth comes additions to the corporate AFuzion office also: a big welcome to Heather M in Web/Design, Matthew Kendall in Human Resources, and Davis Powell in Internal Operations – keep up all the great attitudes and hard work. To learn more about AFuzion's great team, click here:
Click to Learn About AFuzion's Key Persons
Also, thank you to everyone for requesting new aviation development terms/explanations be added to our website. We followed your suggestions and added those terms along with AFuzion's concise explanation for each. The updated AFuzion Tech Terminology for Aviation explanation page is updated and live here:
(Click here for free Aviation / Certification Technical Terminology Explanation)
Also, AFuzion has added three new technical aviation development training courses on RTOS's, Multi-Core Computing / CAST-32A, and AS9115A Quality Systems Management. Each of these courses has been given at least three times in 2019 so far so thanks to all for suggesting we add these courses as well – keep your suggestions coming and AFuzion will do its best to follow-up. AFuzion's trainers have trained over 22,500 engineers worldwide: 10X more than our closest competitor. Additional avionics and aviation development training information here:
Click Here for AFuzion Training Details - Largest in World