Fusion Stone Showcases Stone Veneer IndustryTrend In 2019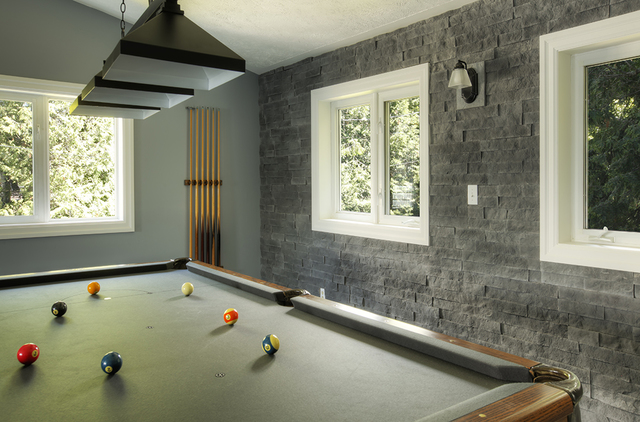 In this Summer which is the perfect time to take on some projects around your home, Fusion Stone is revealing
2019 industry trends for stone veneer
. According to a recent study, people are moving less than they did even ten years ago. With fewer homeowners moving, more are looking to take on projects around their homes to mix things up and stay modern. Fusion stone is of the opinion that Stone veneer fits right into this strategy.
From a complete exterior facelift, to adding texture to a master bedroom, the company says stone veneer helps homeowners create a space they want to stay in for years to come, while also staying current with the latest design trends.
Whether you're sprucing up your exterior or adding some contoured style inside, we have you covered. Fusion Stone's thin stone veneer products are easy to use and timeless, suiting past and current design trends. Find out what the hottest stone veneer-related trends are for 2019 and get ideas for all around your home.
Pillars and columns
Fusion stone says just because something is integral to a structure doesn't mean that it can't be unique and decorative as well. Pillars and columns are a wonderful example of this. Try adding stone veneer to the pillars and columns on your front porch, back patio or inside your home to offer up a look that presents elegance and strength.
Combining textures
The company remarked that in past years some design trends suggested homeowners stick with one textured theme. They went on to say it will not happen this year, where we're seeing the infusion of a variety of textures and materials. Wood, metal and stone can be used together in an endless number of ways. The company suggest using different materials in a den or rec room to develop a space that is not only interesting to be in, but to look at as well.
Natural materials
Fusion stone says when it comes to design trends some materials come and go. This year, any material that is natural looking is very in. Wood, stone and planned landscaping are working in unison to create a stunning and cohesive appearance on a home's exterior. The company suggest a mixture of stone and wood with a variety of plant life to build a relaxing and organic space that can offer serenity to you and your family.
Outdoor Kitchens and Bars
Fusion Stone observed that more people than ever are embracing the outdoors as not only a place to eat and BBQ, but as a place to cook. "Outdoor kitchens are a great compliment and extension to any home and are extremely versatile", the company remarked. Consider adding Fusion Stone all around the kitchen area to add a nice contrast to the countertop and stainless-steel elements. And don't forget about an outdoor bar area. Enjoy a few drinks with family and friends while offering up some of your own homemade cocktails in a setting that is rich with colour and texture.
Bring the outdoors inside
To continue with the natural elements and outdoor trends that are prominent in 2019, designers are bringing the outdoors inside by creating a space that is welcoming, raw and authentic, this the company observed.
According to Fusion stone, your home, office or business are great places to incorporate this trend. An accent wall is a simple, but effective project using stone veneer. Try adding a border of stone veneer around any or all rooms of your home to mix with other materials. Or, add stone around your indoor fireplace. Let the beauty of the outdoors intertwine with the interior of a space to mold a whole new look.
The company advise that you start your projects now so you'll be able to enjoy it during the warm months ahead. They also offer to help you along the way.
Fusion Stone is manufactured by Shouldice Designer Stone that has a rich and proud history of Innovation, Quality and Service. They are an example of the coming together of the beauty, strength, and maintenance free virtues of traditional stone with the ease of installation and affordability of stone veneer.
Fusion Stone is an easy and budget-friendly way to beautifully upgrade your home, inside and out.
Fusion Stone
281227 Shouldice Block Road
Shallow Lake, Ontario
N0H 2K0 CANADA
Telephone: (519) 935-2771 ext.224 or (800) 265-3174
Email:
fusion@shouldice.ca