isoTracker Solutions Ltd launches a Non-Conformance module to its cloud-based isoTracker quality management software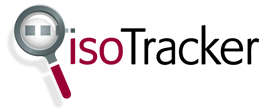 isoTracker Solutions Ltd
, previously known as Lennox Hill Ltd, announces the
launch of a Non-Conformance module
to further extend the features available in its cloud-based isoTracker Quality Management software.
With the new Non-Conformance module, any user can log a non-conformity, assign it to users so that they can investigate, record one or more root causes and resolve it using the CAPA features.
The Non-Conformance module introduces the following features:
Recording an issue about a Product, Process, Supplier or other categories
Recording any actions taken to contain the issue
Send time-based task notifications to users to investigate the issue and to perform root cause analysis
Record the results of the Root Cause analysis
Correct the non-conformity with its associated Root Causes using the built-in Corrective Action features
Ability to reassign during the resolution process
Ability to reopen after a Non-Conformance after it has been closed and the issue reappears
As with other isoTracker modules, the Non-Conformance module integrates fully with the platform's corrective and preventive action (CAPA) features. It also introduces the ability to create new features and deactivate default features which will be rolled out to other modules as these are upgraded in the future.
Christopher Stainow
, Chief Executive of isoTracker Solutions Hill Ltd, says, "This module starts the broadening of isoTracker beyond the initial four modules and will be followed with the launch of further modules. While this new module adds flexibility, it maintains the all-important ease-of-use and affordability that isoTracker is renowned for."
In keeping with the objective of continuing to expand the offering, isoTracker Solutions also announced that it has started testing a new Risk module, which will work as a stand-alone module but can also integrate with the other isoTracker modules.
A 60-day FREE demo
of the isoTracker QMS product is available on their
website
.
About isoTracker Solutions
Operating out of London, UK and Madurai, India, isoTracker Solutions Ltd is a provider of hosted software solutions for the effective management of ISO 9001, ISO 14001 and ISO 45001 processes. The current offering includes modules for document control, complaints, non-conformance, audits, training and CAPA.
Email isoTracker Solutions Ltd