Luisella Foods & FreshSpoke to Co-exhibit at CHFA East Tradeshow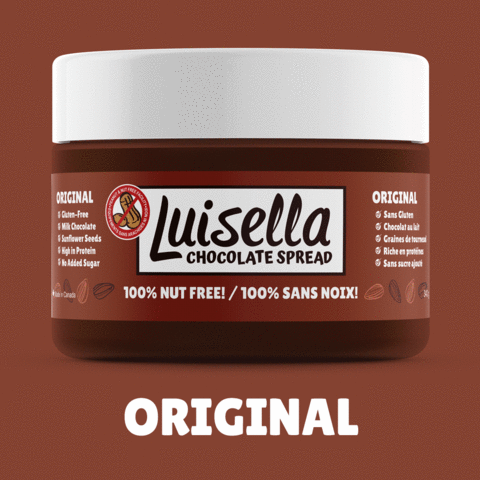 Toronto, ON - Luisella Foods and FreshSpoke will be joining forces to co-exhibit at this week's
Canadian Health Food Association
(CHFA)'s East Conference Tradeshow September 12-15th at the Metro Toronto Convention Centre in Toronto.
Luisella Foods
has built a delicious line of nut-free Chocolate Spreads that contain all-natural ingredients, high-quality cocoa and sunflower seeds. They are thrilled to join forces with
FreshSpoke
, an innovative wholesale local food distribution app and service. Both companies are joined by
The Greater Goods
, a leading food industry consultancy based in Toronto.
"We are so excited to take part in this event. It's going to be incredible to network with so many innovators and leaders in health foods," Patricia Di Chiara, Founder/CEO of Luisella.
"This is an exciting time and we're entering this event on a real high note. Luisella is getting tremendous traction via our platform and is already in Sobeys, Wholefoods, and Safeway in Ontario," said Marcia Woods, Co-founder/ CEO of FreshSpoke.
"What an event this is going to be! Luisella is an amazing product and FreshSpoke is an amazing service. We're thrilled to be standing side-by-side with them this weekend," said Bernard Verkaaik, Founder/ CEO of Greater Goods.
Anyone wanting to know more is invited to visit them at Booth 1999.
-30-
About CFHA EAST
CHFA East is Canada's largest conference and trade show for the natural health, organic and specialty food industries. It's the place to meet the industry's top manufacturers, distributors, and brokers, face-to-face.
With more than 1,000 exhibits on our show floor, there's always something new to discover. For retailers, this event is the year's biggest showcase of innovative new products and educational seminars.
About The Greater Goods
Think of us as problem solvers. With The Greater Goods you can outsource your weakness-whether that's vision and branding, ingredients sourcing or the mechanics of the food business.
Want to grow your business to $20 million in sales? We'll help you get there. That's what we do.
About Luisella Foods
When our founder, Patricia Di Chiara couldn't find a chocolate spread like the kind she used to enjoy growing up in Italy that was safe for her son's school lunch, she made her own!
At Luisella we truly believe we are all in this together. Our promise to you is to continue to make wholesome, safe and delicious foods you love. Our promise to the planet is to do no harm and our promise to our community is to use our powers for good! By supporting us, you will be supporting our quest to help make sure all families can feel safe and well-fed through initiatives such as the safe school programs, allergen awareness, school lunches, and other initiatives.
FreshSpoke
FreshSpoke is a mission-driven software company, determined to make wholesale local food more accessible. This little upstart from Barrie, Ontario is shaking up the wholesale supply chain and solving a decade-old distribution problem with a shared delivery system that takes advantage of the excess capacity in the transportation system.
It is FreshSpoke's bold approach to wholesale local food distribution that earned them the 2017 Ontario Premier's Award for Agri-Food Innovation Excellence and one of only 8 spots in the Spring 2018 Food-X Cohort.