MasterBundles Ties Up with Payoneer to Improve the Quality of the Financial Operations for Their Vendors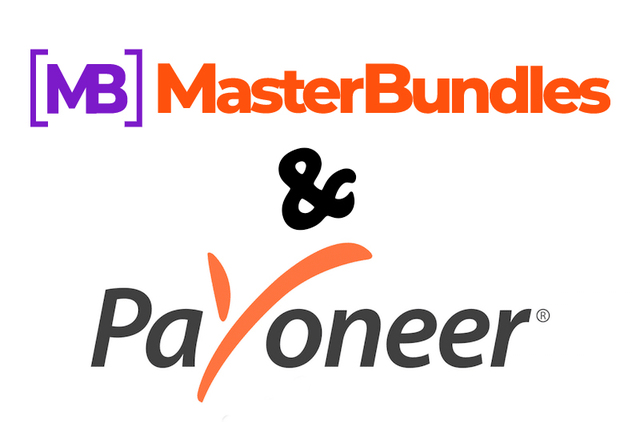 October 3, 2019 -
MasterBundles
, one of the most popular web design online platforms, has established an official cooperation with Payoneer in order to make the best user experience for their clients and vendors. So how would this cooperation improve the quality of financial transactions for the vendors and would it simplify it? Let us figure it out together.
Payoneer was established in 2005 and earned a decent reputation in a rather short period of time. In fact, today it is one of the biggest global financial companies alongside with such financial giants as Visa, MasterCard, and PayPal. Indeed, the service is quite simple in use and allows you to make fast transactions all over the world. That is exactly why MasterBundles leadership has made a decision to tie up with Payoneer.
Jim Harding, a representative of MasterBundles, claimed the following "Payoneer is actually one of the fastest and most convenient ways to make payments to our vendors. It literally takes less than a minute to make a payment and a few more minutes to receive it and we are talking about international payments." At the end of his interview, Harding also added, "Payoneer is way ahead of many other financial services, that is why it was so important to tie up with this very company."
Speaking about MasterBundles, it is one of the fastest-growing web design platforms that offers thousands of graphic design bundles for pretty affordable prices. Besides, the company helps young graphic designers and web developers start their careers in the web design field. In particular, you can sell your web templates, graphic elements, fonts, cliparts, textures, WordPress themes, stock images and videos, as well as many other things to the company and thus boost your career. So visit their
Sell Your Deal
page in order to find more details about potential cooperation with MasterBundles.
Cooperation with Payoneer was a big step forward for MasterBundles, which will no doubt make this platform even more useful and convenient for their clients and vendors. So if you are fond of web design, why don't you give MasterBundles a shot?
To find out more details please follow this link:
https://masterbundles.com/payoneer-review/