Broadleaf Commerce To Speak On Microservice Data Management at DeveloperWeek Austin 2019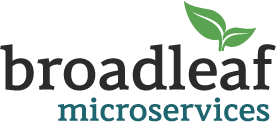 Broadleaf Commerce Software Architect Nicholas Crum will present "Centralized Data Management for Distributed Microservices" on Wednesday, November 6 at 2:30 pm on the Expo Stage at DeveloperWeek Austin.
"We are excited to discuss Broadleaf Microservices and the use of the latest technologies with other developers at DeveloperWeek Austin," states Nicholas. "DeveloperWeek is a fantastic conference for learning the latest technology and sharing ideas."
Microservices will be the hot topic with Broadleaf at the 2019 DeveloperWeek conference. Taking place at the Palmer Events Center from Wednesday, November 6, through Thursday, November 7, DeveloperWeek is home to the world's largest developer expo and conference series. Developers are invited to attend workshops and exchange insight about new technologies, including HTML5, Python, JavaScript, Robotics Development, Data Science and Machine Learning.
Located at booth #320 in the main exhibit hall, attendees are invited to meet with Broadleaf to learn more about key Broadleaf Microservices-enabled features, all leveraging a React-based administrative console - combining the various services through a single intuitive workspace for merchandisers and marketers.
Broadleaf provides scalable, extensible, cloud-ready microservices to support enterprise commerce and PIM. For more information about Broadleaf Microservices, visit:
www.broadleafcommerce.com/microservices
.
About Broadleaf Commerce, LLC
Broadleaf Commerce, an Inc. 5000 company, provides B2B and B2C eCommerce platform solutions to simplify the complexities of multi-channel commerce and digital experience management. As the market-leading choice for enterprise organizations requiring tailored, highly scalable commerce systems, Broadleaf provides many out of box features that are all fully customizable and extensible. For more information visit:
https://www.broadleafcommerce.com/
.