International Lawyers Network Welcomes New Member in Ecuador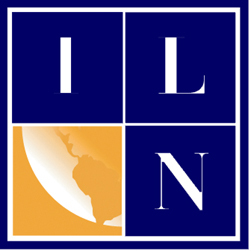 The International Lawyers Network ("ILN") announced today that they have welcomed a new member firm in Ecuador, Izurieta Mora Bowen Law Firm.
Throughout its almost 80 year-history, Izurieta Mora Bowen Law Firm has become one of the most recognized names, both nationally and internationally. Their commitment to professionalism, along with high ethics and morals, have made them a successful firm since they began operations in 1941. Their mission is to offer their clients and their businesses the peace of mind and security that comes with preventative advisory services, as well as comprehensive legal representation for unforeseen events. They provide appropriate and innovative services to complex challenges and have a focus on generating trust with their clients.
"We are very pleased to bring on such a strong and well-respected firm in Ecuador's capital city," said Alan Griffiths, International Lawyers Network's Executive Director. "We know they will provide our members, and the clients they assist, with outstanding service that is focused on the values of honesty and excellence."
Director of Global Relationship Management, Lindsay Griffiths, added "Izurieta Mora Bowen stands out for many reasons, most notably their strong relationship with our current member firm in Ecuador. We know that our members will be equally well-served by this partnership and a firm that has such a strong sense of dedication to its work."
For more information about Izurieta Mora Bowen, visit the firm's website at
https://www.izurietamorabowen.com/
or their ILN profile at
http://iln.com/Firm_Detail_606.htm
. Also, the ILN has an international directory available for iPhone, Android and BlackBerry smartphones. To access it, log on to ILNmobile.com from your smartphone.
About the ILN
The International Lawyers Network facilitates personal relationships among lawyers in mid-sized law firms all over the world, allowing them to confidently operate in a global marketplace while retaining their independence and local expertise. As one of the largest networks of experienced attorneys in the world, the ILN provides a platform for clients to access quality legal professionals worldwide with the cost-effectiveness and personalized service only independent, regional law firms can provide. With 91 high-quality, full-service and specialized law firms and over 5,000 lawyers in 67 countries on six continents, the excellence, demonstrated experience, worldwide presence, and relationships of the International Lawyers Network combine to make this Network one of the leading associations of independent law firms in the world. The ILN: Where lawyers become friends.
Email International Lawyers Network