Fusion Stone Outline Ways to Improve Your Home during Winter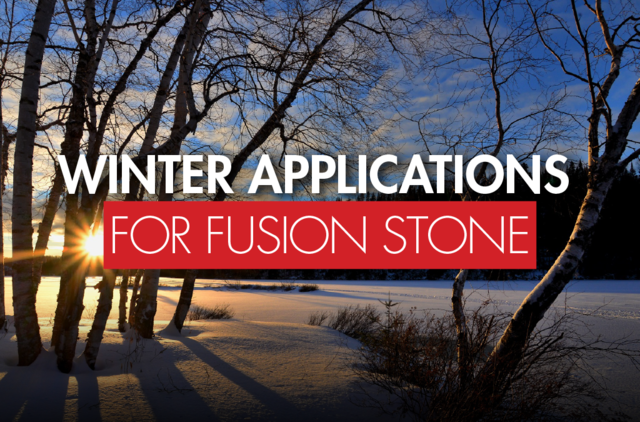 Fusion Stone has mentioned that there are a lot of ways her clients can continue to
improve their home through the winter months
, especially with the Fusion Stone Product.
According to the company, the summer is a busy time for projects around the home for most homeowners. "It only makes sense to prioritize your outdoor projects for the spring, summer and fall when the weather is nice enough to work outside. That doesn't mean that when winter hits it's time to rest!" the company added.
Winter Applications for Fusion Stone include the following:
Upgrade Your Fireplace
If you have a fireplace, consider giving it a makeover with Fusion Stone. From mantles to the walls surrounding your fireplace, to the fireplace itself, Fusion Stone claims it meets all heat and fire regulations which means it's tough enough for your fireplace. With a variety of colors and textures to choose from you can make your fireplace a stunning focal point in your home this winter.
Backsplashes
Fusion Stone says a kitchen or bathroom reno is a great way to add value to your home. If you're thinking of doing a big reno this winter like gutting your bathroom or kitchen, then consider adding Fusion Stone to your finishes. Fusion Stone is easy to install and is fire-resistant, but it's also resistant to water and mold, which makes it an ideal surface for a kitchen or bathroom backsplash. You can also mix materials in your shower by integrating Fusion Stone with your tile work to create a unique, stunning effect.
Feature Wall
A Fusion Stone feature wall is a great conversation piece. What a great way to complement adjacent walls and room décor. Fusion Stone Peninsula Ledgestone in the dramatic Grotto color can also be used. For personality and character, nothing beats Fusion Stone.
The company added that when it comes to home improvement, clients should not let winter slow them down! There are lots of projects clients can embark on this winter with the help of easy to install Fusion Stone.
Fusion Stone is manufactured by Shouldice Designer Stone that has a rich and proud history of Innovation, Quality and Service. They are an example of the coming together of the beauty, strength, and maintenance free virtues of traditional stone with the ease of installation and affordability of stone veneer.
Fusion Stone is an easy and budget-friendly way to beautifully upgrade your home, inside and out.
Fusion Stone
281227 Shouldice Block Road
Shallow Lake, Ontario
N0H 2K0 CANADA
Telephone: (519) 935-2771 ext.224 or (800) 265-3174
Email:
fusion@shouldice.ca