Racing Optics Laminated-Tearoff protection debuts at SEMA for Jeep Wranglers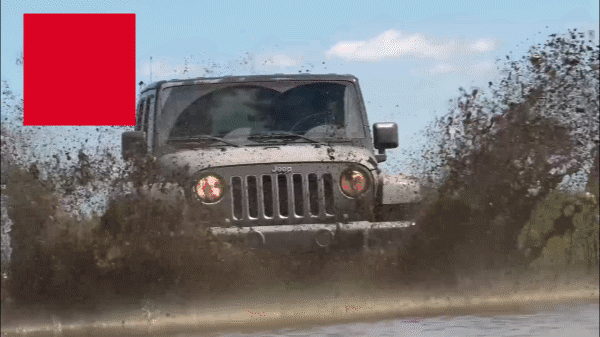 Las Vegas, NV – November 6, 2019 – Racing Optics, Inc. today announced a pre-cut, optically clear Laminated-Tearoff™ protective polyester lens stack for Jeep Wrangler windshields.
"By design Jeeps are built to handle the toughest of terrain in some of the harshest environments, said Bart Wilson, President of Racing Optics. "It is a natural evolution to extend our optically clear multi-layer tearaway protection to a consumer vehicle that can easily enter conditions where visibility and glass protection is critical."
The three-layer patented removable polyester stack has been tested at speeds up over 230 miles per hour against scratching, pitting, cracking and vision reducing debris. The optically clear, durable hard coat also prevents scratches caused by wiper blades and the environment. Despite its multilayered ruggedness, a soiled or damaged layer can easily be removed in seconds, revealing a crystal-clear lens. The Racing Optics Jeep Kit comes complete with pre-cut stack, installation tools, mounting solution and instructions, with average installation time under 30 minutes.
"In addition to the safety and cost-saving aspect of preserving your windshield with multiple layers, you are also keeping your vehicle in pristine OEM condition," Continued Wilson. "Jeep Wrangler owners have one of the highest windshield breakage percentages and Racing Optics provides them real-life protection."
According to JL Wrangler Forum, 38% of Jeep Wrangler owners have reported 1-2 broken windshields every 12 months*. Off-Road Shops, Performance Centers and the individual installer can now order precut kits for Jeep TJ, JK and JL models at
www.racingopticsjeep.com
For Distributors interested to become an approved reselling partner please visit
www.racingopticsjeep.com
to apply. For the professional installer interested in rolls to custom cut for installation on additional vehicle models, announcements will be made on where to buy at
www.racingoptics.com
About Racing Optics
Racing Optics, Inc. has a deep heritage in motorsports going back to the 1940s. Founded in 1999, Racing Optics, Inc. is a trusted industry source whenever visibility is the critical factor. From the beginning, RO has been helping our customers see more clearly with a focus on safety and performance. Our multi-layer, removable optical film has been a game-changer in racing and a variety of other industries. Our Surface Protection business extends our expertise and innovation in laminated film to protect valuable public and commercial surfaces.