Racing Optics Inc. secures Global Distribution Network for Laminated-Tearoff™ lenses targeting consumer windshields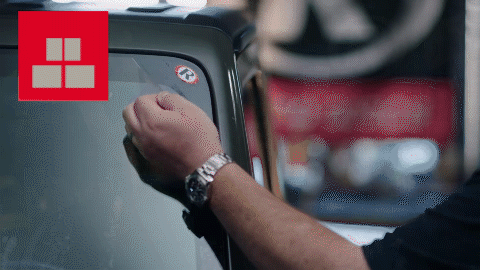 Las Vegas, NV – November 6th, 2019 – Racing Optics, Inc. today announced partnerships with Two additional distributors for the global expansion of Racing Optics clear Laminated-Tearoff™ protective polyester lens stack for luxury and street vehicles called Clear Stack 3X3.
Distributors include: Profilm – China is the largest automotive market in the world, and we are proud to partner with Profilm, led by industry veteran Mr. George Li. Profilm focuses on providing their automotive network with a line of premium car care and protection products including Racing Optics. Profilm focuses on delivering high-end Vehicle Protection and increased driver safety and comfort products to its end users through a dedicated network of qualified and trained retail installation partners throughout the country.
http://www.profilmgroup.com
Hexis – In France, throughout Europe and the Americas, Hexis has a strong heritage in the automotive racing world and is a natural fit for Racing Optics to expand our partnership with the Hexis worldwide network. Beyond their vast distribution channels, Racing Optics is partnering with Hexis because of their reputation for providing quality products, entrepreneurial spirit and attention to customer needs.
https://www.hexis-graphics.com
"20 years and more than 35 patents filed later, Racing Optics is honored to have these key partners dis-tributing Racing Optics' new line of high-end clear Laminated-Tearoff™ protection for luxury and street vehicles called ClearStack 3X3," said Bart Wilson, President of Racing Optics.
Developed for Racing, ClearStack is an optically clear three-layer removable polyester windshield lens protecting against scratching, pitting, cracking and vision reducing debris. The durable hard coat can easily be removed, revealing a crystal-clear lens with visible light transmission at 89%.
About Racing Optics
Racing Optics, Inc. has a deep heritage in motorsports going back to the 1940s. Founded in 1999, Racing Optics, Inc. is a trusted industry source whenever visibility is the critical factor. From the beginning, RO has been helping our customers see more clearly with a focus on safety and performance. Our multi-layer, removable optical film has been a game-changer in racing and a variety of other industries. Our Surface Protection business extends our expertise and innovation in laminated film to protect valuable public and commercial surfaces.