Asset Management Group a Winner of InvestmentNews' 2019 Best Practices Awards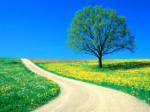 November 7, 2019 - Asset Management Group, Inc. is pleased to announce that InvestmentNews named Asset Management Group, Inc. a winner of the 2019 Best Practices Awards, a prestigious InvestmentNews Initiative that recognizes the top-performing and most innovative firms in the financial advice industry. Participation in the InvestmentNews Adviser Compensation & Staffing Study has ranked our firm in the top-quartile of all advisory firms in this year's study, based on a composite analysis of our asset, revenue and profitability metrics.
Top 2019 InvestmentNews' Best Places to Work for Financial Advisers honorees will be celebrated at the Top Advisory Firm Summit, along with those receiving InvestmentNews' 2019 Compensation & Staffing and Technology Best Practices recognitions. Awards will be presented at the 2019 Top Advisory Firm Summit in Chicago on November 13th. The Summit will provide CEOs, COOs, CTOs, CMOs, and Managing Partners from the top financial firms with a day away from their business to work on their business with their peers and the industry's leading practice management experts. This new one-day event from InvestmentNews, combines the content and networking formerly featured at the Best Practices Workshop and Best Places to Work events.
InvestmentNews' Adviser Compensation & Staffing Study is the longest-running and only independent benchmarking study in the financial advice industry. This research study highlights key trends in firm compensation, staffing and recruiting practices. Specifically, the report breaks down key leadership, advisory, investment and operational roles and provides detailed salary and incentive data for 25+ positions at a typical advisory firm. The survey was conducted between April 11, 2019 and June 19, 2019. The data collected was analyzed and assessed by the teams at InvestmentNews Research and The Ensemble Practice. In total, qualified data was used from 289 firms who supplied detailed financial information for their organizations, including data on clients, assets under management, revenue, profit & loss statement, staffing, service structure and recruiting, as well as salary, compensation and other key demographic information about every member of their staff.
"We are delighted to have been included in such a prestigious group of financial and advisory firms and could only have accomplished this record as a direct result of our team, and the clients who provide us with the opportunity to assist them in reaching their goals", said Asset Management Group's President LeGrand S. Redfield, Jr.
InvestmentNews Research, a division of InvestmentNews, provides financial advisers with the industry's most informative practice management studies and benchmarking reports. InvestmentNews' benchmarking studies are a leading source of market intelligence for advisory firms and industry partners, such as custodians, broker-dealers, service providers and professional organizations. InvestmentNews has since added a technology study to its benchmarking reports. In addition to the regular benchmarking studies, InvestmentNews Research provides custodians, broker-dealers and RIAs with custom benchmarking reports and white papers that leverage our deep data and industry expertise.
Asset Management Group, Inc.,
www.AMGplanning.com
, was founded in 1983. The financial planning practice is a dynamic, privately held company with a well-established customer base. The firm builds long-term relationships with clients, and provides them with financial planning advice and counseling. The company is proactive in bringing information and advice to its clients and strives to provide services that exceed their client's expectations.
Email Asset Management Group, Inc.