intelliMortgage's Melanie McLister Named as 2019 Woman of Influence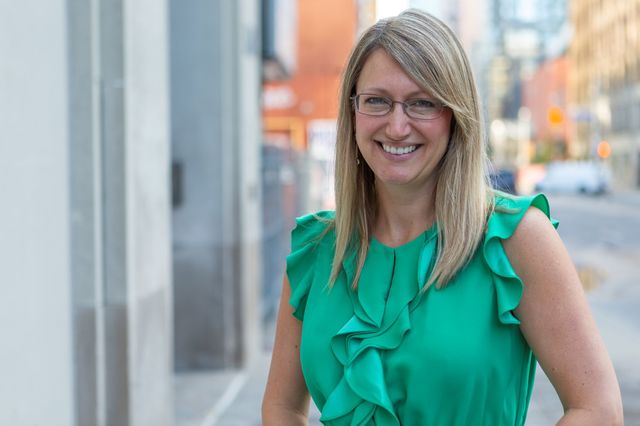 Toronto, ON – November 19, 2019 – intelliMortgage Inc. would like to commend Melanie McLister, who has been nominated and selected as a 2019 Woman of Influence for her accomplishments in the mortgage industry. Her professional achievements have been recognized by Canadian Mortgage Professional magazine, alongside other trailblazing women who have positioned themselves as leaders in the industry.
"It is an honour to be chosen as a Woman of Influence among many other experts deserving of the accolade," said McLister. "I would like to congratulate the other nominees and I look forward to seeing the innovative changes that are sure to come from females in our field."
Ms. McLister, a former equities trader, began her mortgage career more than a decade ago. Shortly after entering the industry, she started to identify ways to revolutionize the mortgage business not only for convenience but cost savings as well.
In 2011, Ms. McLister co-developed Canada's first "do it yourself" mortgage brokerage, intelliMortgage Inc. It provides well-qualified borrowers a quick and confident way to choose their own mortgage without sales bias. The platform offers a full transparency model and a client-centric approach to connect borrowers with the best product for them.
Ms. McLister's hard work and entrepreneurial success has led to a thriving mortgage business, employing a dozen staff across three provinces. After leading the sale of her brokerage and rate comparison website RateSpy.com to Kanetix Ltd., Ms. McLister continues prospering as Broker of Record with the company, helping families secure lower-cost, financing, free of bias.
About intelliMortgage Inc.
intelliMortgage Inc.
is a leading digital mortgage broker recently acquired by Kanetix Ltd., Canada's largest digital customer acquisition platform for insurance and financial services. intelliMortgage helps customers find the lowest overall borrowing cost in seconds. It does that by objectively comparing every major lender using its exclusive Mortgage Builder search engine. Customers then apply online, upload their documents, e-sign and close in as few as 18 days.
intelliMortgage Inc. is headquartered in Toronto, Ontario, at 100-360 Adelaide St. W., M5V 1R7