25 First Student Locations Earn ASE Blue Seal of Excellence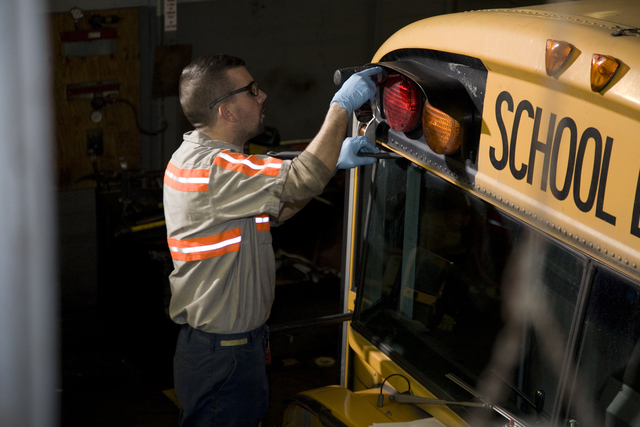 Demonstrating a dedication to safety and a commitment to setting the highest standards, 25 additional First Student locations have earned the
Blue Seal of Excellence
, given by the National Institute for Automotive Service Excellence (ASE).
The Blue Seal of Excellence is the highest certification given by the independent nonprofit organization. The achievement recognizes a commitment to recruiting top technicians, supporting their ongoing training and providing the best equipment for vehicle maintenance.
The latest First Student ASE Blue Seal locations include:
Belchertown, Mass.
Binghamton, N.Y.
Carleton, Mich.
Chatham, N.J.
Colville, Wash.
Cornwall, Ontario
Council Rock, Pa.
Ebensburg, Pa.
Elk Grove, Ill.
Elyria, Ohio
Euclid, Ohio
Glenwood, Ill.
Gresham, Ore.
Newark, Del.
Northampton, Pa.
Plaistow, N.H.
Port Huron, Mich.
Rochester, N.Y.
Rondout Valley, N.Y.
Sandwich, Mass.
Southfield, Mich.
Warren, N.J.
Waterbury, Conn.
Washington, Miss.
Waukesha, Wis.
These 25 locations are among the more than 140 to have earned Blue Seal status throughout FirstGroup America, the parent company of First Student. The certifications are the most of any transportation company in North America. FirstGroup America also includes First Transit, First Vehicle Services and Greyhound.
"We understand the tremendous responsibility placed upon us to safely transport students every school day," said Todd Hawkins, FirstGroup America senior vice president of maintenance. "Our safe operation begins with a well-maintained school bus, and our maintenance teams work tirelessly to ensure our buses are maintained to the highest standards. We are proud their commitment to safety was recognized by the ASE."
To earn a Blue Seal of Excellence, at least 75% of technicians performing diagnosis and repairs at the location must be ASE certified. In addition, each area of service offered must be covered by at least one ASE-certified technician.
About First Student, Inc.
As the leading school transportation solutions provider in North America, First Student strives to provide the best start and finish to every school day. First Student completes five million student journeys each day, moving more passengers than all U.S. airlines combined. With a team of highly-trained drivers and the industry's strongest safety record, First Student delivers reliable, quality services including full-service transportation and management, special-needs transportation, route optimization and scheduling, maintenance, and charter services for 1,100 school district contracts. For more information, visit
firststudentinc.com
.
###