International Lawyers Network Welcomes New Member in China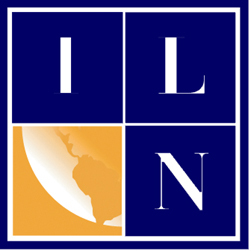 The International Lawyers Network ("ILN") announced today that they have welcomed a new member firm in China, Llinks Law Offices.
Llinks Law Offices is a leading PRC law firm, with a national and international practice, specializing in cross-border transactions. They are renowned for providing high-quality legal service and formulating innovative solutions to complex legal problems. With offices in Shanghai, Beijing, Hong Kong and London, Llinks assists its global clientele in achieving their business goals, whilst providing both a high-caliber and professional service, through a combination of technical excellence, commercial awareness and a practical, constructive approach to legal issues.
Currently, Llinks has over 170 fee earners, many of which have international practice or education backgrounds. The firm's professionalism and business expertise has consistently been recognized by numerous reputable national and international publications as a leading law firm such as Chambers and Partners, IFLR1000, Asian Legal Business, Asialaw Profiles, and the Legal 500; and has been named as the National Outstanding Law Firm in China by All China Lawyers Association.
Alan Griffiths, International Lawyers Network's Executive Director, said "Llinks' philosophy of dedication to clients, international oversight and local expertise, and evolving with the marketplace fits in perfectly with the ILN's approach. We look forward to a long and fruitful cooperation with them."
Director of Global Relationship Management, Lindsay Griffiths, added "We're extremely impressed by the high quality of the firm, which made admitting them to membership an easy decision. The firm's dynamic culture, commitment to service and specialized approach make them a standout in the market."
For more information about Llinks Law Offices, visit the firm's website at
http://www.llinkslaw.com/
or their ILN profile at
http://iln.com/Firm_Detail_596.htm.
Also, the ILN has an international directory available for iPhone, Android and BlackBerry smartphones. To access it, log on to ILNmobile.com from your smartphone.
About the ILN
The International Lawyers Network facilitates personal relationships among lawyers in mid-sized law firms all over the world, allowing them to confidently operate in a global marketplace while retaining their independence and local expertise. As one of the largest networks of experienced attorneys in the world, the ILN provides a platform for clients to access quality legal professionals worldwide with the cost-effectiveness and personalized service only independent, regional law firms can provide. With 91 high-quality, full-service and specialized law firms and over 5,000 lawyers in 67 countries on six continents, the excellence, demonstrated experience, worldwide presence, and relationships of the International Lawyers Network combine to make this Network one of the leading associations of independent law firms in the world. The ILN: Where lawyers become friends.
Email International Lawyers Network