U.S. Court of Appeals Considers Expert Witness Opinion, Vacates and Remands Sentence in Medical Billing Fraud Case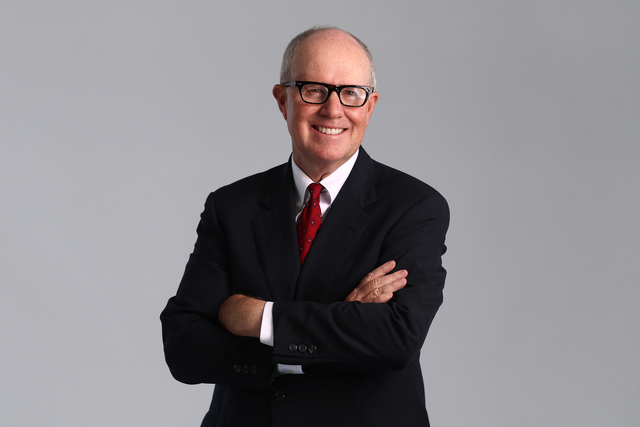 In United States v. Michael Mirando, Defendant-Appellant,
expert witness Michael F. Arrigo
's opinions were adduced by the Appellant's counsel. Ultimately the U.S. Court of Appeals VACATED and REMANDED the lower court's decision.
Finding a
Medical Billing Expert Witness for Medicare Fraud Damages
calculations in healthcare litigation takes time and diligence. One factor attorneys may use is to determine whether an Expert's opinions have ever been considering in prior sentencing hearings.
In Criminal trials, if a determination of guilt is made by a jury, generally, there may be a separate sentencing hearing at a later date. In that hearing, the economic value of alleged fraud is used to determine the length of sentencing. But under the Patient Protection and Affordable Care Act, two standards are available. The 'intended loss' standard is often used by the prosecution in an attempt to maximize the sentence for a defendant. The 'actual loss' standard represents the actual amount paid by a health plan such as Medicare. For example, if a defendant billed $100 for fraudulent healthcare services, that is the intended loss. If the defendant only received $30.00 as payment for the alleged fraudulent care, this is the actual loss. Therefore, if a defendant is going to successfully reduce their sentence based on the actual amount of economic fraud, the 'intended loss' must be rebutted, usually by expert testimony.
A precedent is established in the Popov case. In United States v. Popov (see
United States of America, Plaintiff-Appellee, v. Alexander POPOV, Defendant-AppellantUnited States of America, Plaintiff-Appellee, v. Ramanathan Prakash, Defendant-Appellant)
it was determined that to calculate the loss amount, Popov established that the 'amount billed to the insurer' is "prima facie evidence of an intended loss for sentencing purposes," but that "this is a rebuttable presumption…."
See:
a.
Appellant's Opening Brief, Attorneys for Defendant-Appellant James W. Spertus
(CA SBN 159825), filed April 4, 2018 ("Counsel objected and offered the report of Michael F. Arrigo, whose unrebutted analysis illustrated the flaws in the government's methodology. Mr. Arrigo opined that the government's sample size produced a scientifically invalid
result. (ER 218-220; CR 93-1 at 21-23.) Mr. Arrigo pointed out that the government made no effort to determine what the physicians actually ordered to see if the orders matched the billings. (ER 212; CR 93-1 at 15.) He further found that most of the duplicate dates of service claimed by the government were not, in fact, duplicate billings. (ER 212-214; CR 93-1 at 15-17.) Mr. Arrigo also found that the government's claimed restitution amount was wildly inflated on account of
the government's flawed methodology. (ER 201, 217-218; CR 93-1 at 5, 20-21.)
Neither the government nor the probation officer made any effort to challenge Mr. Arrigo's conclusions. Without citation or analysis, the probation officer dismissed the 133-page report as unpersuasive. (PSR 1585; CR 95 at 2.) At the sentencing hearing, the district court merely stated that Mr. Arrigo's report "ignored the evidence that was adduced at trial," without identifying any evidence adduced at trial that was inconsistent with the report. (ER 25; 10/30/2017 RT 17.) The district court merely concluded that the report argued "defenses that were ultimately rejected by the jury and is inconsistent with the defense at trial" and failed to address Mr. Mirando's intent…")
b.
The opinion of the honorable Circuit Judges Gould, Nguyen and Marbley, filed April 9, 2019 No. 17-50386, D.C. No. 2:16-cr-00215-PA-1 "…VACATED AND REMANDED
…")
Excerpts of the U.S. Court of Appeals Opinion
• "
As part of its calculation of [Defendant-Appellant] Mirando's sentence in accordance with the Sentencing Guidelines, the district court made a finding of the 'intended loss' amount from the fraud. Mirando argues that this was calculated incorrectly. We agree
."
• "In cases of health care fraud, courts must determine the loss amount, which is 'a specific offense characteristic that increases the defendant's offense level pursuant to the Guidelines." Popov, 742. F3d at 914. To calculate the loss amount, Popov established that the 'amount billed to the insurer" is "prima facie evidence of an intended loss for sentencing purposes," but this is a rebuttable presumption…."
• The Court of Appeals observed that in the original trial, the lower court concluded that "…the intended loss enhancements increase Guidelines offense level from six to thirty."
• "The district court abused its discretion when it concluded that the Government's evidence met this 'clear and convincing' standard. The Government offered prima facie evidence, but at sentencing Mirando, per Popov, tried to rebut the presumption. He testified that he knew he would never receive full reimbursement of the amount billed."
Expert Witness Michael F. Arrigo
served as an expert in Medicare Damages calculations. Part of his scope was to:
1. Review Presentence Investigation Report as provided for by the
U.S. Sentencing Guidelines 26 (USSG) §2B1.1
standard and evaluated it using U.S. Sentencing Commission (USSC) methods and my specialized knowledge, training, education, and experience.
2. Perform a rebuttal of methods: sample size, lack of comprehensive clinical documentation review, 'intended loss' vs. 'actual loss.' The Government's intended loss standard resulted in an increase in the level for sentencing guidelines from six to thirty. As a result, the lower court initially imposed a 97-month sentence, which was appealed.
3. Expert Michael F. Arrigo's work was related to sentencing and damages calculations, not the underlying fraud trial. Counsel for the Defendant said that Arrigo's work rebutting the Government's methodology helped lay the foundation for his opposition.
Michael F. Arrigo has serves as an expert witness regarding some of the burning platforms in healthcare: Medicare fraud, opioid redirection risk under the Controlled Substances Act, and high-cost medical bills. He serves as an expert for both plaintiffs and defendants.
Related posts:
Finding a
Medical Billing Expert Witness
HIPAA Expert Witness
Trade Secret and Patent Infringement Expert Witness
Patent infringement damages using Georgia Pacific Factors and Methodology
Atlanta | Boston | Charlotte | Dallas | Denver | Chicago | Honolulu | Miami | Nashville | New York | Orange County | Pittsburgh | Salt Lake City | San Diego | San Francisco | Seattle | St. Louis | Washington DC
Experts in healthcare data, regulations and economics
No World Borders, Inc.
620 Newport Center Drive
Suite 100
Newport Beach CA 92660
949-335-5580 main
https://www.noworldborders.com