South Bend, IN Author Publishes Collection of Short Stories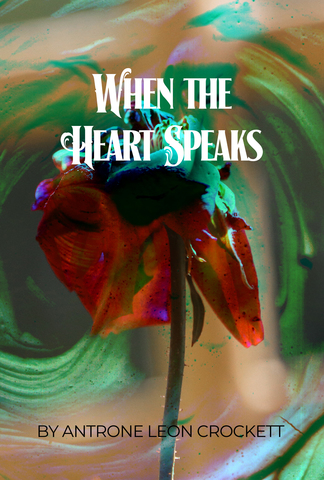 When the Heart Speaks, a new book by Antrone Leon Crockett, has been released by RoseDog Books.
Have you ever experienced something so emotional that the human language has failed to compare? Regardless of race, creed, or ethnicity, it's possible for us all to be awakened. In "When the Heart Speaks", you will feel the diluted state in which agony beings, you will triumph in the highest peaks of elevation. Be prepared to be taken on a journey surpassing the human condition as you have known it in your daily life but encompassing the center of the interior and essence of our innate being as you will soon be introduced.
About the Author
Author Antrone Leon Crockett, born on January 11, 1977, and native of South Bend, IN, has always enjoyed writing short stories. One of his most known stories, "Heartless" was turn into a stage play and preformed at the South Bend Civic Theater, (2019). Crockett, after serving 16yrs in prison has begun his own nonprofit organization call The Dream Builders Project, Inc. and is working towards his master's degree at IUSB. Crockett firmly believes in the old African proverb which says, "If there is no inside enemy no outside enemy can harm you." This sentiment is seen throughout Crockett's writing as he addresses both the emotional state and will of conscious of us all. Metaphorically Crockett cleverly takes you down the path of self-examination and encourages you to overcome any and all adverse circumstance you may be going through. There is no better example of overcoming burdens as in the short stories you are about to witness within this book.
When the Heart Speaks is a 30-page paperback with a retail price of $9.00 (eBook $5.00). The ISBN is 978-1-63867-377-4. It was published by RoseDog Books of Pittsburgh, Pennsylvania. For more information, or to request a review copy, please go to our virtual pressroom at
https://dorrancepressroom.com/when-the-heart-speaks/
or our online bookstore at
https://rosedogbookstore.com/when-the-heart-speaks/