International Lawyers Network Welcomes New Member, Akerman, LLP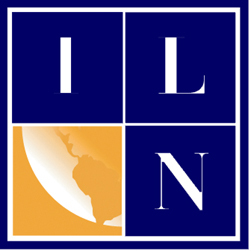 The International Lawyers Network ("ILN") is delighted to welcome a new member firm, Akerman, in Texas (Austin, Dallas, Houston, and San Antonio). The firm will also represent the ILN in New Orleans, Louisiana, Atlanta, Georgia, and Denver, Colorado.
Akerman
is a full-service firm known for delivering results across the full scope of their practice areas, including Litigation and Arbitration, Bankruptcy and Reorganization, Consumer Financial Services, Construction, Data and Technology (CFS+); Corporate; Government Affairs and Public Policy; Healthcare; Intellectual Property; Labor and Employment; Real Estate; and Tax.
Among a few firm recognitions, Akerman is: recognized by Financial Times as among the most forward-thinking firms in the industry, ranked among the National Law Journal's Top 100 U.S. Law Firms, ranked among Law360's Top 100 Law Firms, ranked among the 'Best Law Firms' with 121 Tier 1 Rankings Nationally and in Key U.S. Business Centers U.S. News - Best Lawyers, ranked among the Best U.S. Law Firms for M&A, Real Estate, Construction, Land Use, and Immigration Law by The Legal 500, and ranked among the Best in International Arbitration: Latin America-Wide Chambers Global.
Lindsay Griffiths, International Lawyers Network's Executive Director, said "We're really looking forward to working together with Akerman in these key markets for the ILN to serve our member firms and their clients. Their reputation for collaboration and excellence dovetails perfectly with ours and we know they'll be a fantastic fit for the Network."
For more information about Akerman, visit the firm's website at
https://www.akerman.com/en/
or their ILN profile at
https://iln.com/Firm_Detail_1642.htm.
Also, the ILN has an international directory available for iPhone, Android and BlackBerry smartphones. To access it, log on to ILNmobile.com from your smartphone.
About the ILN
The ILN is a non-exclusive network of high-quality mid-sized law firms, which operates to create a global platform in the provision of legal services, particularly for clients with international needs. With a presence in 67 countries, it is exceptionally well placed to offer seamless legal services, often of a cross-border nature from like-minded and quality legal practices. In 2021, the ILN was honored as Global Law Firm Network of the Year by The Lawyer European Awards, and in 2016 and 2017, they were shortlisted as Global Law Firm Network of the Year. Since 2011, the Network has been listed as a Chambers & Partners Leading Law Firm Network, recently increasing this ranking to be included in the top two percent of law firm networks globally. Today, the ILN remains at the very forefront of legal networks in its reach, capability, and depth of expertise.
Email International Lawyers Network