Bethesda, MD Author Publishes Novel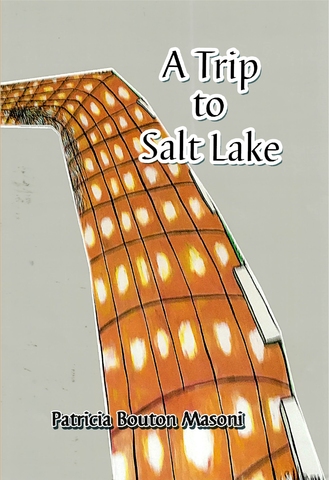 A Trip to Salt Lake, a new book by Patricia Bouton Masoni, has been released by RoseDog Books.
The day Margo Heston learned her husband, Devon, had killed twenty-two Vietnamese children from his helicopter was the day she removed him from her heart. Dev said they were future enemies – he had saved himself, and others, because the next time, they'd have guns. They had been married eight months when Margo left him. Devon married a year later.
It is three years since her divorce, and Margo, age thirty-three, is on her way to visit Lloyd, her stepfather, in Santa Cruz, California. Lloyd is eighty-three, and now widowed. On this visit, Margo hopes to convince him to move into a retirement home near her or her sister, Nina. In approaching the subject, Margo suggests a trip to Salt Lake, a place that holds many memories for both of them. Lloyd chooses a small town in the Sierras as the stopover. It is there they learn of a murder in the condo below Lloyd in Santa Cruz.
Their own lives are now in danger when it becomes known that Margo is in possession of information the murderer seeks. Aided by the local sheriff, Mike Montana, a plan is conceived to trap the assassin. But Margo and Lloyd must be the lone active participants in the plan – the only way to bring forth the murderer. This to take place in a casino near Lake Tahoe.
"Life can turn on a dime," – one of Lloyd's famous sayings comes to mind on the way to the casino with Margo. This time, on the way to the casino, Lloyd does not share the thought.
About the Author
Patricia Bouton Masoni lives in the Washington D.C. area with her Italian-born husband. They visit their three children in New Mexico and New Hampshire. She is the author of two other works of fiction and a memoir.
A Trip to Salt Lake is a 178-page paperback with a retail price of $15.00 (eBook $10.00). The ISBN is 978-1-63937-556-1. It was published by RoseDog Books. For members of the press, to request a review copy, visit our virtual pressroom at
https://dorrancepressroom.com/a-trip-to-salt-lake/
or to buy the book visit our online bookstore at
https://rosedogbookstore.com/a-trip-to-salt-lake/