Washington Island, WI Author and South Africa Native Publishes Memoir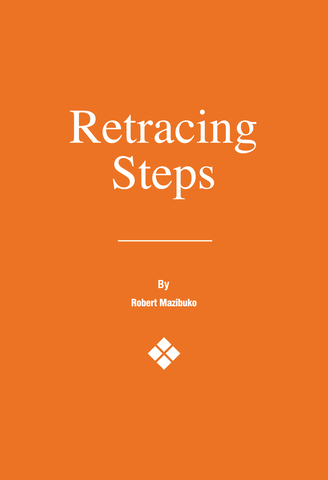 Retracing Steps, a new book by Robert Mazibuko, has been released by RoseDog Books.
To satisfy those who wished he spoke of his childhood in his first book, "This Side Up" and still the voice of protest, Robert Mazibuko has undertaken to write the present book, which reflects on his life prior to his moving to the United States. This book and the tales told are fragmented because the telling of life can be fragmented, as the sequence of events may escape one at the time of the telling. The mystery of life is that one is expected to negotiate life at an age when one is young and unaware, and when one reaches maturity and old age, one wonders at all the stupidity they indulged in earlier. At that point there may be nothing to do but to meditate on life, without justifying wrongs but by facing up to the reality, guilty if so, and proud if proven right by life and the Books.
About the Author
Robert was born and raised in Port Elizabeth, South Africa. There he received his early education until his second year at university. He later completed university in the United States. For several years, Mazibuko served as a traveling teacher for the Bahá'í Faith in South Africa and, later, in Swaziland, teaching the Faith in city and rural environments. He was elected and served on the Bahá'í National Spiritual Assembly of South Africa for ten years. While in South Africa, Robert also served as a translator, translating two major works of the Bahá'í Faith: the Kitáb-i-Iqán (The Book of Certitude) and the Hidden Words into Xhosa, an African language, as well as other booklets and documents. He became a citizen in the United States in 1992 where he currently resides with his family. Mazibuko has also written and published five other books.
Retracing Steps is a 414-page paperback with a retail price of $24.00 (eBook $19.00). The ISBN is 978-1-6376-4709-7. It was published by RoseDog Books of Pittsburgh, Pennsylvania. For more information, or to request a review copy, please go to our virtual pressroom at
https://dorrancepressroom.com/retracing-steps/
or our online bookstore at
https://rosedogbookstore.com/retracing-steps/