David City, NE Author Publishes Mystery Novel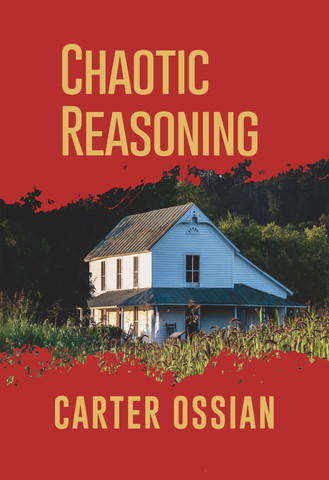 Chaotic Reasoning, a new book by Carter Ossian, has been released by RoseDog Books.
An aging man in an unkempt home, Dad has struggled severely with taking care of his environment and himself, since the passing of Kathy, the love of his life, whom he lost to cancer years ago. At the peak of his sadness, he is visited by his daughter, Penny. In taking shared responsibility for his state with her four siblings, she invites them all together after months of intentional separation, to see what they can do to help. Because of their vast differences, they struggle to come up with a plausible solution. Augustus, the middle child, proposes that they gift their father an old farmhouse like the one they grew up with to renew his purpose. All seems to go according to plan, for several days. All transport and access to the outside world is lost through a series of mysterious events, leading to the idea that the true purpose for their gathering is much more malicious.
About the Author
Carter Ossian has always had a love for all things mystery, favoring pieces that integrate a sense of subjectivity, as well as multiple thought-provoking elements. Works of literature that lead the audience to search through the possibilities of the conclusion are, in his opinion, the most impactful, as they allow the reader to become part of the story, playing along as if they were the detective piecing together clues. His piece, Chaotic Reasoning, beautifully demonstrates this in a unique fashion. By excluding key details and points of view while keeping the true intention of the piece at the forefront, Ossian leaves the audience second-guessing each character's potential motives until the very end. An upcoming, motivated writer, Ossian has published several short stories and poems in his time as a college student, preparing him for his biggest writing feat to date: Chaotic Reasoning.
Chaotic Reasoning is a 318-page paperback with a retail price of $22.00 (eBook $17.00). The ISBN is 979-8-8852-7941-3. It was published by RoseDog Books of Pittsburgh, Pennsylvania. For more information, or to request a review copy, please go to our virtual pressroom at
https://dorrancepressroom.com/chaotic-reasoning/
or our online bookstore at
https://rosedogbookstore.com/chaotic-reasoning/