Las Vegas, NV Author Publishes Political Compendium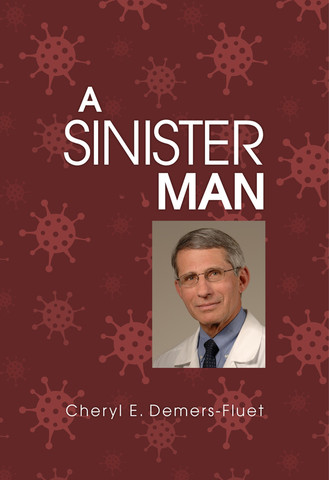 A Sinister Man, a new book by Cheryl E. Demers-Fluet, has been released by RoseDog Books.
In the past two years, we have had to endure the lies about this pandemic and this novel virus that is new and will kill you. Many things have come to the surface. From researching and looking into the people who are in the forefront of this so-called virus, Demers-Fluet's decision was to share all of the horrible facts that were found and how each person, especially Dr. Anthony Fauci, played in this scenario. However, Demers-Fluet could not stop placing her thoughts within this. Trying to make sense of everything that transpired. But first, let us investigate the years when Dr. Anthony Fauci may have been normal.
About the Author
Cheryl E. Demers-Fluet grew up in Waterbury, Connecticut. Before she married, she entered the nursing profession. As an LPN in Waterbury, she was taught many things after graduating and passing her Licensed Practical Nurse Boards. It was 1993 and she went on to pursue her dream of being a Registered Nurse. She graduated with an Associates degree in nursing from Mount Saint Mary's College which was later changed to University. At this time, she had five children and a husband to support so she worked in the Nursing field and acquired much knowledge within those years. Her main priority and the part of nursing she loves the most is NICU. She then returned to Post University to fulfill her dream of getting her Bachelor of Science degree in Nursing. With her new found knowledge, while she does not condone the "vaccine" because it would mean death for her, she does believe the people of the world have been misled.
A Sinister Man is a 52-page paperback with a retail price of $10.00 (eBook $5.00). The ISBN is 979-8-8852-7542-2. It was published by RoseDog Books of Pittsburgh, Pennsylvania. For more information, or to request a review copy, please go to our virtual pressroom at
https://dorrancepressroom.com/a-sinister-man/
or our online bookstore at
https://rosedogbookstore.com/a-sinister-man/