Ponca City, OK Author Publishes Fiction Novel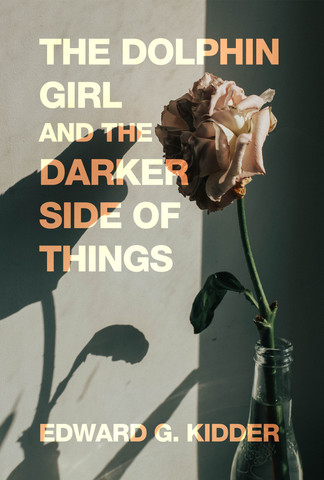 The Dolphin Girl and the Darker Side of Things, a new book by Edward G. Kidder, has been released by Dorrance Publishing Co., Inc.
Jessica Kingsbury, a stunningly beautiful young woman, is trying to distance herself from the terribly tragic events life dealt her at a much younger age; events resulting in a criminal conviction, incarceration, mental institutionalization, violent physical abuse, and long-term state-mandated supervisions. Jessica interacts with a host of elements and people in a small rural town, all of whom are pulling at her in a different direction, each for different reasons. A mature dedicated clinical psychologist, with matrimonial problems of her own, Dr. Jackie Fenton, Jessica's lead clinical doctor, is trying to balance professional ethnics with very unorthodox curative procedures. She struggles with bizarre human elements in this true-to-life, hard-hitting, fast-moving saga of human drama. She must use outlandish elements and the dynamic energy of a tough, erotically inclined city police sergeant, his controlling assistant district attorney girlfriend, Jessica's obstinate and determined father, and takes career-ending chances for the ultimate betterment of her client, Jessica, all the while dealing with her own latent sexual attraction to a random step-in hero who takes it on himself to help Jessica in any way he can; placing himself in the middle of the extravaganza. This story starts with the seemingly random collision of people and elements meshed together like gears in a recklessly fast-spinning machine; quickly loses control and rushes toward an ever-uncertain conclusion affecting everyone that is touched by or gets involved with the darker side of "The Dolphin Girl."
About the Author
Edward G. Kidder was born and grew up in a small midwestern US city. Raised by great-grandparents, he and a younger brother were on their own from an early age. The author was a restless and uninhabited kid, didn't develop much of an academic attitude until later in life. Mechanically inclined from an early age, he was always mesmerized with speed-fast motorcycles, fast speed boats, fast cars, fast airplanes, and contestably fast women. He holds an AS Degree in Electronics; a business degree from the American Banking Institute; is a Veteran NCO, Army National Guard Member; built and rode many chopper motorcycles; raced dirt track stock cars; owns and manages several small businesses and commercial properties; served four years in Elected Public Office; managed several state and local political races; a long-time Private Pilot and high-performance aircraft owner, he is now a retired State Corporation Commission, Oil & Gas compliance officer. The author has been writing short stories and fiction novels since grade school. He uses his life experiences, including his two biological and four stepchildren, along with his three marriages, to base his real-life stories, usually with an unexpected twist. Basing from a one-room cabin on a private lake in the heart of Osage County in northern Oklahoma; he and his dog travel several months each year in a Sprinter motorhome, roaming the mountains and the beaches, chasing the seasons; and still writing every day. The Dolphin Girl and the Darker Side of Things is his first published novel.
The Dolphin Girl and the Darker Side of Things is a 208-page paperback with a retail price of $18.00 (hardbound $30.00, eBook $13.00). The ISBN is 978-1-6853-7312-2. It was published by Dorrance Publishing Co., Inc of Pittsburgh, Pennsylvania. For members of the press, to request a review copy, visit our virtual pressroom at
https://dorrancepressroom.com/the-dolphin-girl-and-the-darker-side-of-things/
or to buy the book visit our online bookstore at
https://bookstore.dorrancepublishing.com/the-dolphin-girl-and-the-darker-side-of-things-pb/
Email Dorrance Publishing