International Lawyers Network Welcomes New Member in Germany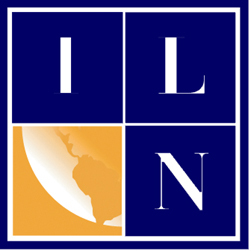 As one of the leading networks of independent law firms in the world, the International Lawyers Network ("ILN") is pleased to announce the addition of Wagner Rechtsanwalts- und Notarkanzlei, Germany. The firm joins three other ILN members in representing the Network's "German Group," who each specialize in a different practice to serve ILN member firm clients.
Wagner Rechtsanwalts- und Notarkanzlei offers tailor-made solutions to real estate law problems. Their unique combination of legal and corporate notarial services offers a solid foundation for legal transactions at a firm where they are enthusiastically devoted to legal problems and committed to representing client interests. The firm's lawyers achieve results for their clients through experience, skill, and creativity – with an emphasis on the most economically viable solution.
Lindsay Griffiths, International Lawyers Network's Executive Director, said "We are thrilled to be welcoming Wagner into the ILN's membership. This firm expands our presence in Germany and they will provide the German market, and beyond, with outstanding service."
For more information about Wagner Rechtsanwalts- und Notarkanzlei, visit the firm's website at
https://www.rechtsanwaltskanzlei-wagner.de/en/
or their ILN profile at
https://iln.com/Firm_Detail_1672.htm.
Also, the ILN has an international directory available for iPhone, Android and BlackBerry smartphones. To access it, log on to ILNmobile.com from your smartphone.
About the ILN
The ILN is a non-exclusive network of high-quality mid-sized law firms, which operates to create a global platform for the provision of legal services, particularly for clients with international needs. With a presence in 67 countries, it is exceptionally well placed to offer seamless legal services, often of a cross-border nature from like-minded and quality legal practices. In 2021, the ILN was honored as Global Law Firm Network of the Year by The Lawyer European Awards, and in 2016, 2017, and 2022 they were shortlisted as Global Law Firm Network of the Year. Since 2011, the Network has been listed as a Chambers & Partners Leading Law Firm Network, increasing this ranking in 2021 to be included in the top two percent of law firm networks globally. Today, the ILN remains at the very forefront of legal networks in its reach, capability, and depth of expertise.
Email International Lawyers Network