Jennifer M. Brucato Passes the FINRA Series 65 Securities License Exam and is Promoted to Associate Financial Planner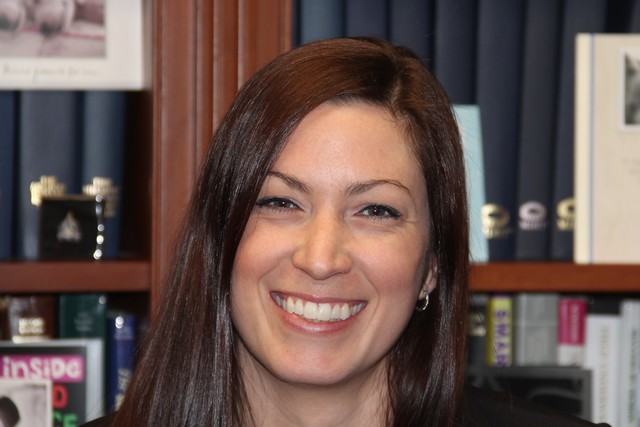 Asset Management Group, Inc. of Stamford, CT, is pleased to announce that Jennifer Brucato has passed the FINRA Series 65 Securities License Exam and has been promoted to Associate Financial Planner.
The Series 65 exam, also known as the Uniform Investment Adviser Law Examination, is a test that is required to be passed by individuals who want to become investment adviser representatives (IARs) in the United States. It is administered by the North American Securities Administrators Association (NASAA) and is designed to assess the knowledge and skills of individuals who are seeking to provide investment advice to clients.
To be eligible to take the Series 65 exam, an individual must have a sponsoring firm that is registered with a state securities regulator or the Securities and Exchange Commission (SEC). Upon passing the exam, an individual is granted an IAR license, which allows them to provide investment advice to clients and receive compensation for doing so.
The Series 65 exam covers a wide range of topics related to the duties and responsibilities of IARs, including ethical standards, fiduciary responsibilities, risk management, portfolio management, and various investment products and strategies. It is important for IARs to have a thorough understanding of these topics in order to competently and ethically serve their clients.
Jenny, as she is known to her friends, is a graduate of Loyola University in New Orleans, with a Bachelor's degree in Business Management. After working in customer services for years, she joined Asset Management Group in March 2017 as a Client Services Assistant and was promoted to Client Services Coordinator in 2018 after successfully completing all course work and passing the required Connecticut State exam to obtain a license from the Department of Insurance and the Financial Paraplanner Qualified Professional (FPQP™) designation. Her responsibilities include assisting clients with answers to questions and working closely with colleagues to deliver the most comprehensive financial advice to clients. She brings diplomatic and shrewd instincts to the firm and is responsible for addressing all aspects of the firm's clients financial planning and administrative needs. A resident of Norwalk, Jenny is an avid baker and lover of cooking. She and her husband enjoy playing with their puppies, and spending time outdoors. Jenny's aspirations include working towards a Certified Financial Planner (CFP) designation.
Asset Management Group, Inc.,
www.AMGplanning.com
, was founded in 1983. The financial planning practice is a dynamic, privately held company with a well-established customer base. The firm builds long-term relationships with clients and provides them with financial planning advice and counseling. The company is proactive in bringing information and advice to its clients and strives to provide services that exceed their client's expectations.
Email Asset Management Group, Inc.