Hockessin, DE Author Publishes Western Novel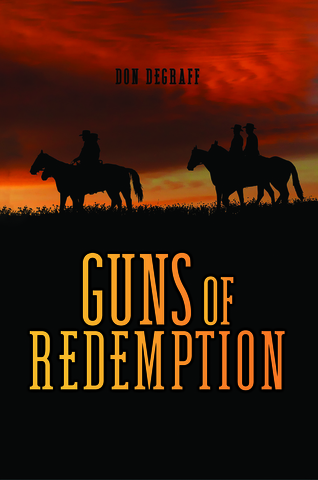 Guns of Redemption, a new book by Don DeGraff, has been released by RoseDog Books.
Guns of Redemption is the third non-stop action by Don DeGraff featuring Cort Patrick. Cort and his close friend, Dave Laird, face illegal bounties put out on them by Patrick O'Malley whose cousin, Patrick Murphy, they killed in a gunfight in Chicago. With gunmen from all over the west after them, Cort and Dave take the fight to O'Malley and his gang.
While Cort and Dave were battling O'Malley, Tom Parker along with Jim Mays go to Cort's hometown of Sunset, Colorado to avenge their father's deaths at the hand of Cort and his men and to steal confederate gold rumored to be in Sunset.
Parker and Mays made the fatal mistake of shooting Cort's wife and sister, breaking the core value of the west to not disrespect much less harm a woman. Cort and his men follow Parker and Mays to Virginia seeking redemption and six-gun justice culminating in a bloody battle.
About the Author
Don DeGraff holds a Bachelor's degree from Dartmouth College and a Master's from the University of Delaware. After teaching special education for several years, he spent the rest of his career in Human Resources for several large companies.
DeGraff now lives in Delaware with his wife, Susan. Together, they have two grown sons, Jeffrey and Patrick, and two grandsons, Hudson and Max.
Guns of Redemption is a 268-page paperback with a retail price of $20.00 (eBook $15.00). The ISBN is 979-8-88604-640-3. It was published by RoseDog Books of Pittsburgh, Pennsylvania. For more information, or to request a review copy, please go to our virtual pressroom at
https://dorrancepressroom.com/guns-of-redemption/
or our online bookstore at
https://rosedogbookstore.com/guns-of-redemption/