Memphis, TN Author Publishes Science Fiction Novel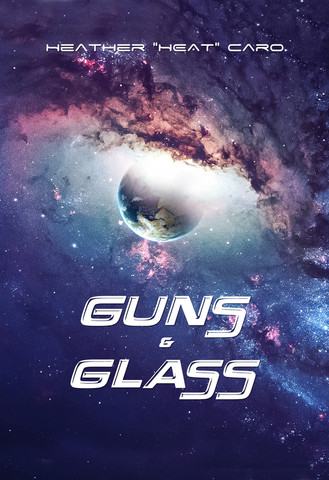 Guns & Glass, a new book by Heather "Heat" Caro, has been released by RoseDog Books.
Army legend Chris Cringle is drowning his sorrows in an ocean of his vices, when Melissa – the sister of a young and ambitious street kid – becomes the unexpected lifeboat of his misery. At the very moment she injects herself into his world, his past resurfaces. The U.S. government has discovered the existence of a habitable planet, with clear signs of life, and requires his special set of skills to prepare for a mission to its location, in the Andromeda Galaxy. An accident nearly kills Chris, but instead he is endowed with special abilities that couldn't have come at a better time.
Follow this fast paced, sci-fi adventure, as the couple discovers a plot by the world's wealthiest to abandon Earth to die, chasing ownership of the newly discovered planetary body, Atlas.
About the Author
Born and raised in Memphis, Tennessee, Heather "Heat" Caro is the founder, owner, and Chief Executive Officer of New Heat Entertainment Incorporated, in which she manages, develops, and produces aspiring music artists and entertainment professionals. She is also a consultant to local business startups and creative consultant for small film projects. Heather "Heat" Caro is a woman who wears many titles in the entertainment industry and continues to strive to be at the top of her craft as an industry mogul. Amongst her many talents, she's also a loving mother and the youngest of four siblings.
Guns & Glass is a 236-page paperback with a retail price of $19.00 (eBook $14.00). The ISBN is 979-8-88527-914-7. It was published by RoseDog Books of Pittsburgh, Pennsylvania. For more information, or to request a review copy, please go to our virtual pressroom at
https://dorrancepressroom.com/guns-glass/
or our online bookstore at
https://rosedogbookstore.com/guns-glass/