Darliston, Jamaica Author Publishes Book on Workplace Productivity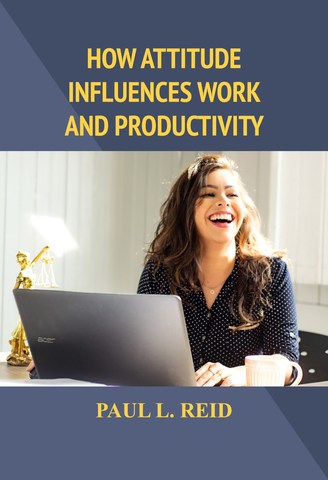 How Attitude Influences Work and Productivity, a new book by Paul L. Reid, has been released by RoseDog Books.
This guide will help anyone looking to boost their workplace productivity and achieve overall wellness. Its content is geared towards self-improvement for individuals in diverse walks of life. It provides a source of motivation to guide people entering the workplace or those who find themselves in the middle of their career. This book highlights the power of positive attitude, purpose-driven work; smart working; and a winning attitude. Reid premieres his productivity formula: He+M+S+A=P. This stands for: high energy + motivation + speed/skills + accuracy = productivity. This formula provides an invaluable component to augmenting one's workplace efficiency. Those who immerse themselves in this book's guided teachings will find themselves becoming indispensable at their workplace.
About the Author
Paul L. Reid is a teacher and freelance writer. He believes attitude has a powerful influence over success in life. Since he was a young child, he enjoyed creative writing and he is a copywriter. His philosophy is that man must always have the right attitude to connect with his environment and his creator.
Reid specializes in writing sales letters, emails and books. He holds a Bachelor of Arts degree. He meddles in writing and speaking engagements when they matter most. As a speaker, he loves people and cares for their development. He likes to listen to good music and motivational speeches and watch football, cricket games and sports in general. He lives in Darliston, Jamaica and is married with four children.
How Attitude Influences Work and Productivity is a 112-page paperback with a retail price of $12.00 (eBook $7.00). The ISBN is 978-1-4809-8603-9. It was published by RoseDog Books of Pittsburgh, Pennsylvania. For more information, or to request a review copy, please go to our virtual pressroom at
https://dorrancepressroom.com/how-attitude-influences-work-and-productivity/
or our online bookstore at
https://rosedogbookstore.com/how-attitude-influences-work-and-productivity/
Email Dorrance Publishing