Troy, VA Author Publishes Novel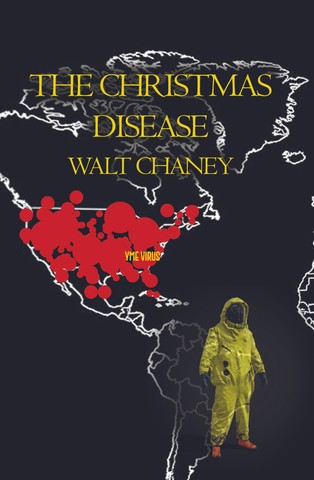 The Christmas Disease, a new book by Walt Chaney, has been released by Dorrance Publishing Co., Inc.
What starts out as a senior class trip to an amusement park in Florida for some teenagers from a rural high school in Virginia does not end that way when a deadly manufactured virus is released on the entire southeast coast by a diabolical Arab and his band of terrorists. Their goal? Wipe out every American male with Type-O blood.
In a mad scramble to avert a worldwide pandemic, a talented trisome of virologists race to determine the nature of this unknown toxin and stop it while scores of healthy American boys and men are falling as bloody victims to this terrible disease that has no identity, no cure, and no vaccine.
Praise for The Christmas Disease:
Verified Purchase
Great read for the aspiring biologist or anyone who wants to learn more about viruses and have fun doing it!
Verified Purchase
I couldn't put this book down. Definitely worth the read. You won't regret it!
Verified Purchase
Immersive Dialogue
Walt Chaney does an excellent job of capturing the personalities of multiple different demographics. When you read sections of the story from the perspective of the teenagers, you can truly believe that those are conversations they would be having. In sections involving forensics and genetics the reader becomes immersed in the science involved. Having multiple perspectives, The Christmas Disease offers something for almost every reader. The story captures the reader's attention early on with both its comedy and its suspense. If you are looking for an entertaining read while also learning some things in the process, The Christmas Disease is a must read.
The Christmas Disease is a 142-page paperback with a retail price of $16.00 (eBook $11.00). The ISBN is 979-8-8860-4270-2. It was published by Dorrance Publishing Co., Inc of Pittsburgh, Pennsylvania. For members of the press, to request a review copy, visit our virtual pressroom at
https://dorrancepressroom.com/the-christmas-disease/
or to buy the book visit our online bookstore at
https://bookstore.dorrancepublishing.com/the-christmas-disease/
Email Dorrance Publishing