Le Grand, IA Author Publishes Current Events Novel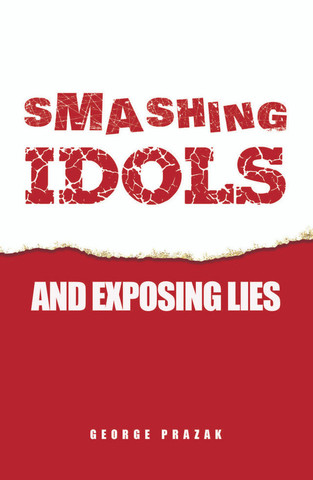 Smashing Idols and Exposing Lies, a new book by George Prazak, has been released by RoseDog Books.
As the title implies, this book highlights many deceptions of our society. In particular, political and spiritual deceptions which are inextricably linked, and which are arguably the most destructive deceptions of all. The first can destroy the mightiest empire, and the second can destroy the soul.
The majority of people believe themselves to be well informed about all issues because we live in the information age but the author challenges this belief. He makes the case that the proliferation of information may actually make it much easier for false ideas to flourish, and for deception to become deeply rooted in a society.
The cornerstone of the book is the massive amount of deception surrounding Covid. It exposes layer upon layer of this deception, and arrives at a stunning conclusion.
SMASHING IDOLS AND EXPOSING LIES is written in a simple, conversational style. Those who seek the truth, love freedom, and are troubled by the current trends of our society, will be encouraged by this book. Those who welcome these trends, including government overreach, will undoubtedly denounce it.
About the Author
Mr. Prazak came to America as a child when his parents fled a repressive regime. His background has given him unique insights into the political and cultural changes sweeping across our nation. He currently resides in the Midwest.
Smashing Idols and Exposing Lies is a 226-page paperback with a retail price of $19.00 (eBook $14.00). The ISBN is 979-8-8852-7557-6. It was published by RoseDog Books of Pittsburgh, Pennsylvania. For more information, or to request a review copy, please go to our virtual pressroom at
https://dorrancepressroom.com/smashing-idols-and-exposing-lies/
or our online bookstore at
https://rosedogbookstore.com/smashing-idols-and-exposing-lies/