Teller Law Helps the U.S. Government Recover $430K in Qui Tam Lawsuit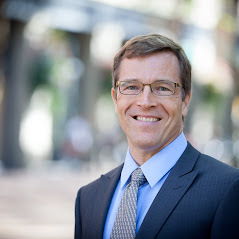 Seattle, WA - The U.S. Department of Justice announced today that BidBuy Auctions, LLC ("BidBuy"), has agreed to pay $430,000 to resolve allegations that it undervalued light trucks imported from Canada in order to avoid paying significantly higher import duties. The settlement resolves a lawsuit filed under the qui tam, or whistleblower, provisions of the False Claims Act by Teller Law on behalf of a former BidBuy employee. As a reward for exposing the customs and duties fraud, the whistleblower will receive 23% of the recovery, totalling nearly $100,000.
Teller Law proudly represented the former BidBuy employee in this whistleblower action. "My client did the right thing, which takes courage. I am very glad to be a part of recovering funds for the U.S. government when people try to cheat Uncle Sam," said customs fraud attorney Stephen Teller.
How Did BidBuy Auctions Allegedly Violate U.S. Customs and Duties Laws?
In a settlement with the U.S. Department of Justice, it was revealed that Blaine, Washington auto broker, BidBuy, underreported the value of vehicles it imported from Canada in order to pay fewer import duties.
The duty on imported foreign-made light trucks increased substantially in 2020 when the U.S. exited the North American Free Trade Agreement (NAFTA) and entered into the United States Mexico Canada Agreement (USMCA). Effective July 1, 2020, the duty on such vehicles jumped to 25% of their value at the time of import. In one example cited in the litigation, BidBuy allegedly purchased a Dodge Ram truck at auction in Canada for the equivalent of $22,494 but informed the U.S. Customs and Border Protection (CBP) that the value of the truck was only $9,638. By allegedly underreporting the value of the truck, BidBuy would have saved approximately $3,214 in owed duties.
According to the whistleblower, BidBuy fraudulently undervalued more than 80 other vehicles, cheating the United States government out of hundreds of thousands of dollars in duties.
####
Teller Law is a Seattle law firm with a focus on False Claims Act litigation, whistleblower protection, and plaintiff employment law matters.
With decades of legal experience, Attorney Stephen Teller represents whistleblowers exposing fraud against the United States government and those who have been subjected to illegal workplace practices, including wrongful termination. His False Claims Act practice includes COVID Relief and PPP fraud, government contractor fraud, Medicare and Medicaid fraud, off-label marketing fraud, mortgage quality certification fraud, import and customs fraud, systemic student loan fraud, and other fraud against the United States.
To learn more about Teller Law, please visit:
https://www.stellerlaw.com/
Contact Information
Stephen Teller, Esq.
Teller Law
1139 34th Avenue, Suite B
Seattle, WA 98122
(206) 324-8969