Regulatory Trends in Medical Devices Report Ready for Download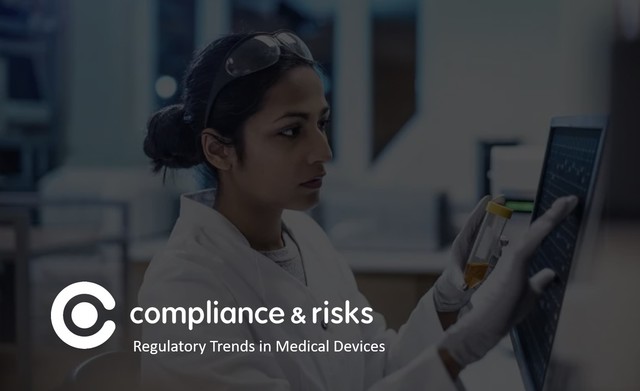 Dublin, Ireland 3/01/2023 - Compliance & Risks, a notable regulatory compliance solutions provider, just announced the release of "Regulatory Trends in Medical Devices," an overview of the new developments in medical devices and regulatory trends. It is a useful article for companies looking to stay ahead of the curve in the swiftly evolving industry of medical devices.
Regional Developments–Global Implications
- Notably, the publication reports on updated regulations from key regions such as the EU, US, Japan, China and Brazil, which will have a global impact. Regulatory density for Medical Devices is increasing globally as a result of these updates–an increase of 64% since 2015, to be exact. Having this information to hand is helping medical device companies ensure compliance and remain competitive in the global market.
"The medical devices industry is subject to strict regulations and is witnessing a further expansion in regulation with recent developments such as the overhaul of the medical device regime in the EU, a focus on medical device traceability, concerns about cybersecurity and more. It's important for companies to stay informed about the latest developments and requirements," said Louise Forrest, Head Of Knowledge Partners, Compliance & Risks. "Our report provides a comprehensive overview of the regulatory trends in medical devices and offers practical recommendations for companies looking to ensure compliance with these regulations."
While providing a broad overview of trends the new report also details some specific areas of concern in regulatory trends including cyber security, data protection and UKCA marketing, as well as highlighting the current issues medical device companies should take note of in ensuring compliance and remaining competitive in the global marketplace.
Sustainable Products Take Center Stage
Protecting our environment is increasingly at the forefront of global consciousness and as a result regulators are quickly enacting the kind of focused measures intended to minimise the environmental impacts of products.
The report is available for download on the company's website and is designed to help companies of all sizes, from small and medium-sized enterprises to multinational corporations, stay informed and compliant with the latest regulations and requirements.
Download the report here
About Compliance & Risks
Compliance & Risks (C&R) helps ensure global companies have the tools to build consumers safe, sustainable, products in a world full of change. We are the trusted market access technology provider for leading brands worldwide.
We have spent two decades honing the digital tools, expertise, and content you need to monitor, assess and prove your products' compliance, protecting your brands and helping drive your growth. We stay ahead of an ever-evolving regulatory landscape so that you can, too.