Winnemucca, NV Author Publishes Suspense Novel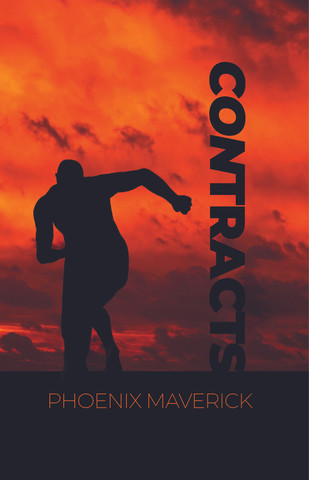 Contracts, a new book by Phoenix Maverick, has been released by RoseDog Books.
No longer a Master Chief Navy Seal, Alex Jenson is approached by a man named Xavier who offers Alex the opportunity to make money working as a mercenary with five contracts needing fulfillment. These five contracts require Alex to assassinate several individuals who have wronged Xavier and his employer, Mr. X, in some manner. With his girlfriend, Alicia, at his side, he accepts the offer and the two begin their work with Xavier.
Alex and Alicia soon realize what the contracts are truly intended to accomplish, causing the pair to rethink their actions when it is revealed that Alex's former fiancé is added into the mix. With only the knowledge of a single contract at any one time, Alex is forced into making a difficult decision: does Xavier find out that he knows about his former fiancé and break the contracts, or does he continue to work with Xavier and give him the impression that he knows not about her?
Inspired by true events, including dreams, that occurred in his life, Phoenix Maverick has carefully taken an interesting approach and placed those events (with changed names, of course) within the world of Contracts to create an intriguing and powerful backstory-heavy driven work.
Contracts is a 898-page paperback with a retail price of $45.00 (eBook $40.00). The ISBN is 979-8-88729-073-7. It was published by RoseDog Books of Pittsburgh, Pennsylvania. For more information, or to request a review copy, please go to our virtual pressroom at
https://dorrancepressroom.com/contracts/
or our online bookstore at
https://rosedogbookstore.com/contracts/