Crofton, MD Author Publishes Memoir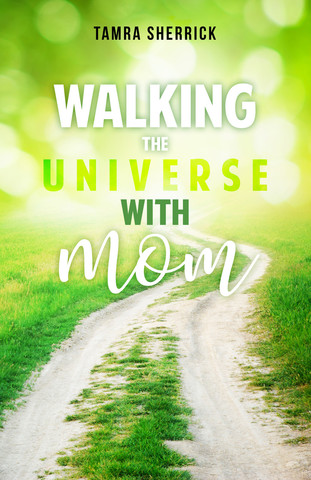 Walking the Universe with Mom, a new book by Tamra Sherrick, has been released by RoseDog Books.
Tamra Sherrick was born and raised in Maryland. She grew up in a small community called Kettering. The oldest of four children, she recalls that her home was always filled to the brim with chaos and laughter. Her relationship with her family has always been deep and connected – her time growing up with her mom was unique – and they were especially close.
The unexpected loss of her mom in 2021 inspired her to write about her childhood memories and specifically her mom and their life together. "The book was a way of processing my grief and working through the loss of my mom, my best friend."
She is a breast cancer survivor – two years and three months now! " I am extremely grateful to be able to live my life fully and for the incredible people in my world. They surrounded me with support and love and I will forever treasure those relationships. Journaling really helped me to cope with my crazy journey with cancer – to sit and lose myself in my thoughts and the written word, a sense of calm would always come over me."
When she isn't journaling, Tamra loves to bake because it brings back the warmth that was shared in her childhood kitchen with her mom and sisters. She enjoys reading, and loves to garden. This year, she has picked up yoga and meditation and wishes she had discovered them earlier in life.
Tamra is 57 years old, and has been married for 33 years to the most patient and wonderful man. She has two grown daughters who continue to amaze her with their ambition, their free spirit, and sense of humor. This is Tamra's first book, and without the support of her family, this book would never have happened.
She currently resides outside of the Annapolis area with her husband and her husky, Shiloh.
Walking the Universe with Mom is a 36-page paperback with a retail price of $11.00 (eBook $6.00). The ISBN is 979-8-88729-075-1. It was published by RoseDog Books of Pittsburgh, Pennsylvania. For more information, or to request a review copy, please go to our virtual pressroom at
https://dorrancepressroom.com/walking-the-universe-with-mom/
or our online bookstore at
https://rosedogbookstore.com/walking-the-universe-with-mom/