Libya Author Publishes Philosophical Essays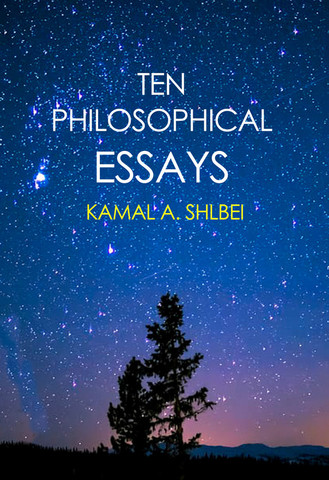 Ten Philosophical Essays, a new book by Kamal A. Shlbei, has been released by RoseDog Books.
This book contains ten philosophical essays written from 2008 to 2010 as part of the prerequisites for writing a dissertation to obtain a doctoral degree in the Department of Philosophy at Duquesne University in Pittsburgh, Pennsylvania. These essays vary in their philosophical themes and historical periods.
In the first essay, we stand at the problem of the thing-in-itself as raised by the German philosopher Immanuel Kant and the criticisms leveled at it by the philosophers who followed it.
The second essay reveals the dialectical relationship between value theory and theory of knowledge in Hegel's Phenomenology of Spirit.
The third essay exposes the forgetfulness into which Deleuze fell when he neglected the study of Jacobi and Suarez on the subject of individual ontology.
The fourth essay reveals the internal relations between the concepts of domination, power, and knowledge in the context of Foucault's intellectual development from the stage of archeology to the stage of genealogy to the stage of self-care.
The fifth essay explores Al-Farabi's philosophical view of happiness, which, although it seems parallel to Aristotle's understanding, has its own Islamic character.
The sixth essay deals with the thesis of essence and existence in Aquinas' On Being and Essence.
The seventh essay presents the problem of the unity of intellect between Averroes and Aquinas, in light of the controversy taking place in the Middle Ages over the ontological proof of God.
The eighth essay examines the relation between justice of law and law of justice according to Aristotle's Nicomachean Ethics.
The ninth essay returns to the problem of essence and existence, but in its modern philosophical dimension, as it was manifested in Kierkegaard's existential philosophy through his book Philosophical Fragments.
The tenth essay presents Marx's criticism of Hegel in the light of historical materialism.
Ten Philosophical Essays is a 134-page paperback with a retail price of $15.00 (eBook $10.00). The ISBN is 979-8-88729-250-2. It was published by RoseDog Books of Pittsburgh, Pennsylvania. For more information, or to request a review copy, please go to our virtual pressroom at
https://dorrancepressroom.com/ten-philosophical-essays/
or our online bookstore at
https://rosedogbookstore.com/ten-philosophical-essays/