Kelowna, BC, Canada Author Publishes Vietnam War Memoir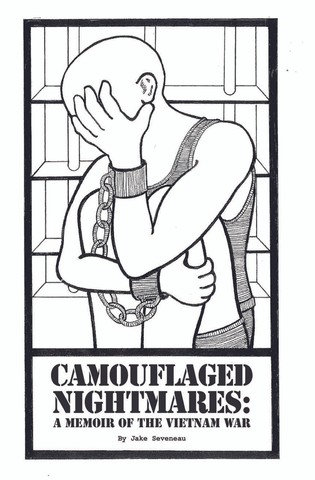 Camouflaged Nightmares: A Memoir of the Vietnam War, a new book by Jake Seveneau, has been released by Dorrance Publishing Co., Inc.
Told through a series of letters, poems, and journal entries this is a story about, Jake Seveneau who is a disciple of Jesus Christ and a Conscientious Objector to war, but who ended up serving as a USAF Medical Technician in the American-Vietnam War.
While still in country he was diagnosed with "combat fatigue" (an early term for "post-traumatic stress disorder") but was not sent home for some time after that.
In order to get through this intense psychological struggle, Jake relied on his deep faith in Christ and on the prayers, and love of his friends at home, however out of love and respect for them he refused to reveal the actual intensity of his struggle to remain above what he calls The Black Marshmallow Dimension.
This is a spiritual and mental state of existence where everyone therein is immersed in an extremely viscous solution which no light of any sort can penetrate so no one therein can tell who else is in there with them.
So while being pulled into that dimension Jake becomes quite uncertain about whether or not he will survive the war or if he does what will become of him.
Fortunately, today, after many years of treatment and recovery, Jake is still a Christian, writer, poet, and artist, despite suffering from PTSD and other disabilities.
Also, his goal in composing this work is to share his firsthand understanding of war, and its aftermath in order to help prevent others from succumbing to it.
Camouflaged Nightmares: A Memoir of the Vietnam War is a 168-page paperback with a retail price of $16.00 (hardcover $29.00, eBook $11.00). The ISBN is 979-8-8860-4137-8. It was published by Dorrance Publishing Co., Inc of Pittsburgh, Pennsylvania. For members of the press, to request a review copy, visit our virtual pressroom at
https://dorrancepressroom.com/camouflaged-nightmares/
or to buy the book visit our online bookstore at
https://bookstore.dorrancepublishing.com/camouflaged-nightmares-a-memoir-of-the-vietnam-war-pb/
Email Dorrance Publishing