Rochester, NY Author Publishes Collection of Works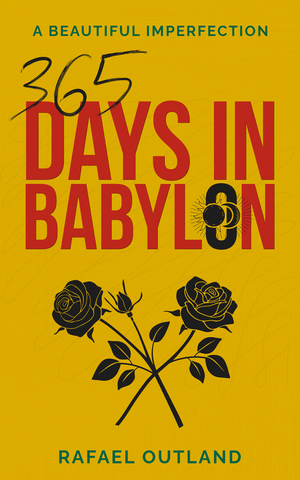 A Beautiful Imperfection: 365 Days in Babylon, a new book by rafael outland, has been recently published.
A Beautiful Imperfection: 365 Days in Babylon, is a work of art designed to stimulate, enlighten, and awaken the minds and hearts of humanity. Using a combination of poems, pros, critical discourse, and real life situations. This book not only highlights the everyday struggles of oppressed people across the globe, but further acknowledges our capacity to think, develop, unite, and in turn, challenge all forms of oppression, including militaristic war, human exploitation, and racialized violence. This volume, and those to come, will be a book to remember!
About the Author
rafael outland is a native of College Park, GA. He earned a Bachelor's degree in Psychology From Clark Atlanta University. He attended Boston University and University of Rochester, earning a master's degree in Education (specializing in K-12 School Counseling) and a doctor of philosophy in Counseling and Counselor Education, respectively. His research interests include youth experiences of violence (i.e. gun and gang violence, police terrorism and killing of youth), the impact of confinement on women and their families, and clergy sex abuse of youth. His professional work included school and mental health counseling, assistant professorship, research and scholarship, and youth advocacy. He self-identifies as a Rastafarian, which he embraces spiritual, mystic,and traditional aspects of the culture. This book acts as a spiritual and cultural expression of the Rastafari Creed: Sound, Word, Power! His passions include exercising (especially jogging), eating healthy, reading, political discourse, and laughter and playing with his youth. He currently resides in upstate New York.
For more information check out the author's social media at
https://www.instagram.com/p/CksvAlSOkMR/.
A Beautiful Imperfection: 365 Days in Babylon is a 160-page paperback at the suggested retail price of $13.95 (also available in eBook) The ISBN is 979-8-9872551-0-0. You can find the book at Amazon.com and at the authors website
https://kir8kzak3.net/