Phoenix, AZ Author Publishes Poetry Book on Social Justice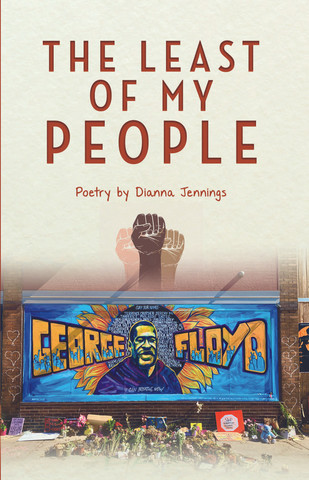 The Least of My People, a new book by Dianna Jennings, has been released by Dorrance Publishing Co., Inc.
This collection of poetry developed in small pieces over 60 some years. The trigger for the title poem The Least of My People came in 2020 after I watched in horror as George Floyd was killed on the street in Minnesota. I understood he was a flawed vessel as we all are, but the protracted vision of a man calling to his mother as his life is being snuffed out under a knee was horrifying. The following day at my office a co-worker who had often spoken of her own religious goodness justified the death by reminding me that Floyd had done drugs and passed off a fake $20 bill.
I answered that those didn't seem like capital crimes and that if they were the person would go to court, not be killed in the street. As I struggled over her response, the words for the poem fell onto my paper. The other poems started decades ago and are the words of my teen years, my marriage, love, sadness, divorce, move, new love, and life on a farm.
About the Author
Dianna Jennings has been a wife, mother, grandmother, great grandmother, teacher, activist, writer, and traveler. She was the press secretary for the Arizona Attorney General's office, campaign manager for many elected officials, taught English and Spanish, wrote for the mayor's office and the U.S. Department of Agriculture, worked on campaigns against discrimination and for environmental protection. Jennings was appointed to lead a statewide effort to reduce pollution and worked to support small businesses as the Director of the Chamber of Commerce in rural Arizona. She has written dozens of stories and articles about the work being done in Arizona's Native American and Hispanic and rural communities. Jennings' travels have taken her from Mongolia to Peru, Iceland, the Galapagos, China, Scotland, Turkey, New Zealand, and many other amazing places.
She attended Cal State Fresno on a journalism scholarship and graduated from the Institute for Organizational Management. She has lived on a small farm in South Phoenix for 30+ years.
The Least of My People is a 32-page paperback with a retail price of $11.00 (eBook $6.00). The ISBN is 979-8-88683-647-9. It was published by Dorrance Publishing Co., Inc of Pittsburgh, Pennsylvania. For members of the press, to request a review copy, visit our virtual pressroom at
https://dorrancepressroom.com/the-least-of-my-people-poetry-by-dianna-jennings/
or to buy the book visit our online bookstore at
https://bookstore.dorrancepublishing.com/the-least-of-my-people-poetry-by-dianna-jennings/
Email Dorrance Publishing