Coarsegold, CA Author Publishes Fiction Novel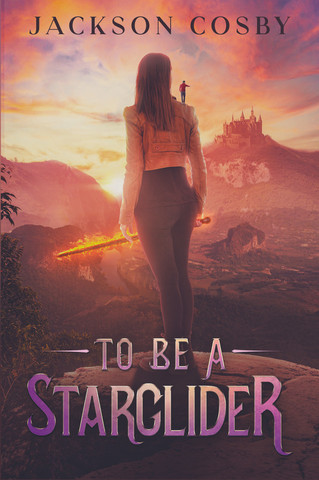 To Be a Starglider, a new book by Jackson Cosby, has been released by RoseDog Books.
Ever since his father went missing six years ago, Caleb has lived alone with his mother in the small town of Powen, California. Out in a rainstorm in search of his missing cat, Caleb stumbles upon his father's secret lab hidden in a cave system under their woodland property. Reading through his father's journal, he is astounded at the discovery his dad had made and why he disappeared all those years ago. Interdimensional travel.
Ember, a young woman raised by a military commander and his wife, has been drafted into the military by her own father against her will. Determined to beat her father at his own game, Ember plays along for a season but quickly finds herself in a deadly situation outside of her control.
Caleb and Ember are thrown together in the midst of their individual troubles. Will they beat the odds stacked against them or will the universe demand their utter destruction?
About the Author
Jackson Cosby is a 22-year-old man who grew up in a small town near Yosemite National Park. Having been raised in a rural environment, sources of traditional entertainment were few and far between forcing him to develop an active imagination. While attending college, Jackson was inspired with the idea for this story. This book is the result of that inspiration. Jackson still lives near Yosemite, with his cat, Scooter.
To Be a Starglider is a 532-page paperback with a retail price of $31.00 (eBook $26.00). The ISBN is 979-8-88729-129-1. It was published by RoseDog Books of Pittsburgh, Pennsylvania. For more information, or to request a review copy, please go to our virtual pressroom at
https://dorrancepressroom.com/to-be-a-starglider/
or our online bookstore at
https://rosedogbookstore.com/to-be-a-starglider/