How effective can the Metatime's MetaChain Blockchain Platform be in Turkey's CBDC movement?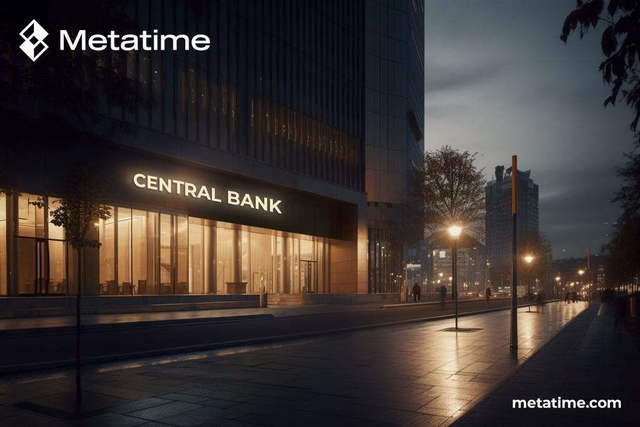 Istanbul, Turkey - MetaChain, a high-performance blockchain platform, could be the key to revolutionizing the Turkish Central Bank Digital Currency (CBDC). The Central Bank has been investigating the feasibility of a CBDC since 2019 and has yet to reveal which blockchain platform it will use, but MetaChain is well-positioned to be a top contender.
MetaChain's impressive transaction speed and scalability make it an ideal choice for CBDC in Turkey. Its compatibility with other blockchain networks ensures interoperability, a critical feature for any successful CBDC. MetaChain's advanced technology and robust infrastructure can provide numerous benefits, including improving the efficiency and security of the payment system, increasing financial inclusion, and stimulating the economy by fostering innovation and entrepreneurship in the fintech sector.
Partnering with MetaChain for CBDC in Turkey can provide a powerful catalyst for economic growth and development. MetaChain is poised to transform Turkey's financial landscape and set a new standard for CBDC worldwide by providing a secure and efficient platform for the success of the project.
As more countries discover the benefits of CBDC, MetaChain is well-positioned to become a leading platform for the development and distribution of digital currencies. The possible partnership with the Central Bank of the Republic of Turkey could be a testament to the transformative potential of blockchain technology in the financial sector and MetaChain will be honored to be at the forefront of this exciting new era.
MetaChain is a promising blockchain platform for CBDC in Turkey, offering advanced technology, interoperability, and robust infrastructure. The Digital Turkish Lira's launch on MetaChain could be an important milestone for both companies, showcasing blockchain's power to shape the future of finance.
For further information visit the Metatime Website: metatime.com.
Contact:
METATIME TEKNOLOJİ ANONİM ŞİRKETİ
Maslak Mah. Maslak 1453 Sitesi No: 1G/111 Sarıyer / İstanbul
mail:
TheNewStandard@metatime.com
Email METATIME TEKNOLOJİ ANONİM ŞİRKETİ