Chicago, IL Author Publishes Memoir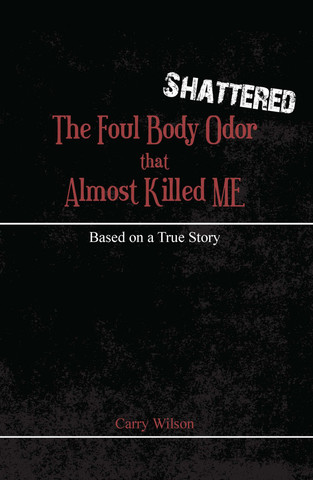 Shattered: The Foul Body Odor that Almost Killed ME, a new book by Carry Wilson, has been released by Dorrance Publishing Co., Inc.
The Foul Body Odor that Almost Killed ME is a candid and deeply personal account of one woman's struggle to obtain proper medical care for a rare and incurable condition called Trimethylaminuria.
Plagued by a terrible odor that not only proved to be embarrassing but also made it difficult for her to hold a job and provide for herself and her children, Carry Wilson sought help from a number of physicians in various fields. Despite the indications of her own research, medical professionals repeatedly dismissed her concerns and assumed she suffered from psychiatric disorder rather than a medical condition. Desperate, isolated, and depressed, she was hospitalized several times with suicidal ideations, a history that only seemed to make it more difficult to secure quality medical attention.
The Foul Body Odor that Almost Killed ME offers insight to issues within the medical system and also seeks to assure readers facing similar challenges that they are not alone. Ms. Wilson's story is both troublesome and inspiring as she recounts the events that transpired over the course of seven years while she sought the means to manage her condition.
Of course, having a foul body odor cannot kill you, but coupled with doctor after doctor not knowing why you have this foul body odor, depression may arise, along with thoughts of suicide.
About the Author
Carry Wilson lives with her son in Louisiana, where she is employed as a home health aide. Wilson enjoys reading and exercising.
Shattered: The Foul Body Odor that Almost Killed ME is a 120-page paperback with a retail price of $15.00 (hardbound $27.00, eBook $10.00). The ISBN is 978-1-6491-3771-5. It was published by Dorrance Publishing Co., Inc of Pittsburgh, Pennsylvania. For members of the press, to request a review copy, visit our virtual pressroom at
https://dorrancepressroom.com/shattered-the-foul-body-odor-that-almost-killed-me-pb/
or to buy the book visit our online bookstore at
https://bookstore.dorrancepublishing.com/shattered-the-foul-body-odor-that-almost-killed-me-pb/
Email Dorrance Publishing